North Korea postpones family reunions with South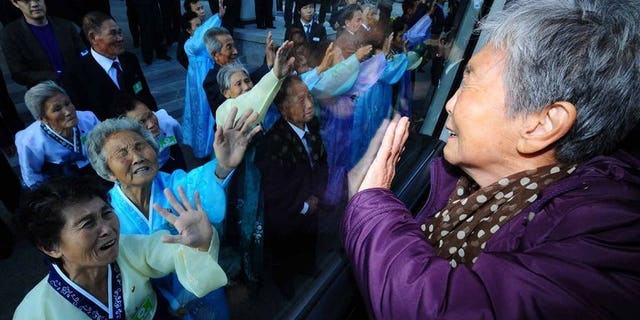 SEOUL (AFP) – North Korea on Saturday said it would postpone indefinitely reunions of separated families with the South that were due to be held in four days' time.
The North's Korean Central News Agency (KCNA) cited a government body in charge of cross-border relations as saying Seoul's "hostile" policy was the reason for the postponement.
"We postpone the impending reunions of separated families until a normal atmosphere is created for talks and negotiations to be able to move forward," the North's Committee for the Peaceful Reunification of Korea was quoted as saying.
"As long as the South's conservatives deal (with) inter-Korean relations hostility and abuse...such a basic humanitarian issue as family reunions cannot be resolved."
It attacked Seoul over joint military exercises with the United States and its recent crackdown on allegedly pro-Pyongyang leftists.
South Korean government officials were not immediately available for comment.
The two Koreas had earlier agreed to hold six days of family reunions from September 25-30.