North Korea indefinitely postpones reunions of war divided families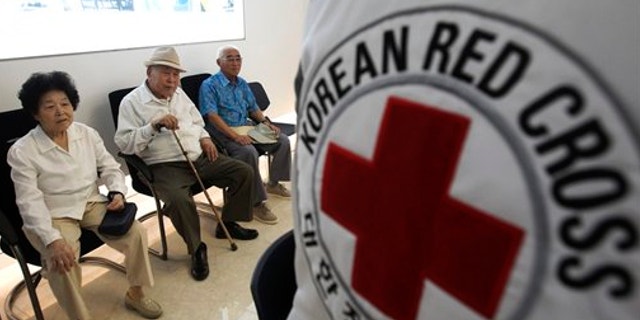 SEOUL, South Korea – North Korea on Saturday indefinitely postponed reunions of families separated by the 1950-53 Korean War that had been set to start Wednesday, an apparent setback after weeks of improving ties following a spring that saw threats of war.
North Korea was vague about its decision to call off the six days of reunions, which have not been held in three years, accusing unidentified conservatives in Seoul of a "reckless and vicious confrontation racket" against Pyongyang, a claim that North Korea routinely makes. It also vowed, in similarly familiar rhetoric, to "take strong and decisive counteractions against the South Korean puppet regime's ever-escalating war provocations."
Tensions on the Korean Peninsula had been gradually easing, with the North dialing down its war rhetoric and seeking to restart various cooperation projects with South Korea. The biggest highlight is the recent return of North and South Koreans to a jointly run factory park just across the border in North Korea after a five-month shutdown.
The North's Committee for the Peaceful Reunification of Korea said in a statement that the family reunions will be postponed until a "normal atmosphere" for dialogue returns. It also said it would postpone any talks on resuming lucrative tours to a mountain resort in the North that were stopped in 2008 after a North Korean soldier shot and killed a South Korean tourist.
South Korea's Ministry of Unification declined to provide immediate comment.
The reunions and the other improvements in the rivals' relations had been greeted with relief in Seoul. Many South Koreans have had little or no word about their loved ones for decades. But there has also been wariness and deep mistrust. Analysts say North Korea often follows provocations with charm offensives meant to win much-needed aid and diplomatic concessions.
The Korean War separated millions of families, and huge numbers of refugees moved both north and south. Most don't even know whether their relatives are still alive because the two countries bar citizens from exchanging mail, phone calls and email.
Past reunions brought together weeping family members desperate for details and news. They were separated again a few days later. No Korean has received a second chance to meet their relatives, according to South Korean Red Cross officials.