North Carolina couple accused of chaining 6 children to their beds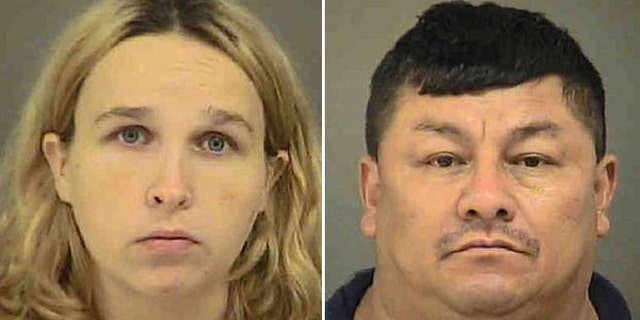 CHARLOTTE, N.C. (AP) – Police in North Carolina have charged a couple accused of chaining their six children to their beds and locked them in their rooms.
A statement from Charlotte-Mecklenburg Police on Tuesday said 48-year-old Felipe Gonzalez-Guzman and 30-year-old Melissa Gonzalez-Guzman are each charged with 15 counts of false imprisonment and felony child abuse. It's not known if they have attorneys.
Police and social workers responded to a call on July 18 to check on the children at a home. Copies of search warrants provided to local media outlets said police found a bunk bed with "two metal linked chains on each end of the bed with small master locks attached to them."
Photos shown to officers on a cell phone showed four children with linked chains around their wrist and waist.
Like us on Facebook
Follow us on Twitter & Instagram