Nobel Prize in physics winner Peter Higgs plans to 'properly' retire next year at age 85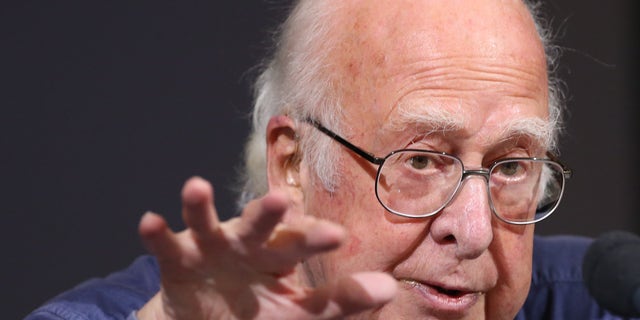 NEWYou can now listen to Fox News articles!
LONDON – Nobel Prize-winning scientist Peter Higgs says he is hoping to fully retire next year at the age of 85 — and that he once turned down a knighthood.
Last week, Higgs won the Nobel Prize in physics with Francois Englert for helping explain how matter formed after the Big Bang.
He retired from teaching 17 years ago but is a professor emeritus at the University of Edinburgh and also travels internationally to deliver lectures.
He told the BBC on Tuesday that he is "proposing" to retire "properly" next year.
Higgs also revealed that he turned down the offer of a knighthood from then-Prime Minister Tony Blair in 1999 because he thought "anything of that sort was premature" and because he didn't want "any sort of title."