Nobel Peace Prize: The odds that Trump, Kim Jong Un, Pope Francis will win coveted prize
The winner of the 2017 Nobel Peace Prize will be announced Friday in Oslo, Norway, and bookmakers across the globe are weighing in on who will receive this year's edition of the esteemed award.
From Pope Francis to North Korean despot Kim Jong Un and seemingly everyone in between, bookies have laid out the chances of who the Norwegian Nobel Committee will choose to take home this year's prestigious prize.
Colombian President Juan Manuel Santos won the Nobel Peace Prize in 2016 for reaching a historic peace deal with the leftist guerrilla group, the Revolutionary Armed Forces of Colombia, and ending over five decades of civil conflict with the government. The awarding of the prize to Santos – like those given to many other recipients – was not without controversy as the peace deal was largely panned by the Colombian public and doubts remain if certain sectors of FARC will actually put down their arms.
So who will win this year's prize? Take a look at the odds below and place your bets before the Nobel Peace Prize is announced at 6 a.m. ET on Friday Oct 6.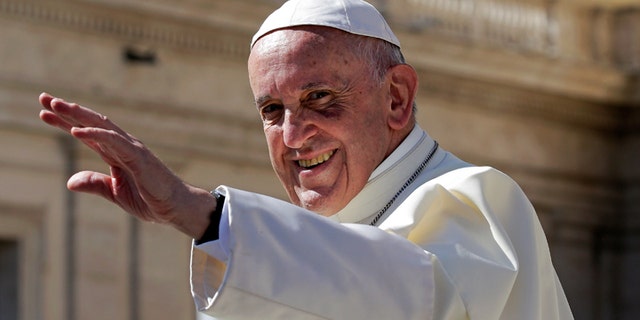 Pope Francis (Odds: Evens) – Numerous oddsmakers have put the head of the Roman Catholic Church as the leader to win this year's prize. Francis has been on the shortlist to win since becoming the pontiff in 2013 and his continued push for compassion towards refugees and migrants – along with bringing a progressive voice to a historically conservative religious organization – has kept him a perennial frontrunner.
"Our favorite for the 2017 Nobel Peace Prize is Pope Francis – after all, it's kind of his job to promote peace," a spokesman for Irish bookmaker Paddy Power said in a statement sent to Fox News.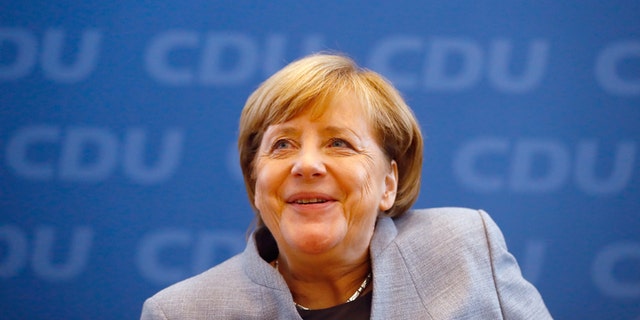 Angela Merkel (Odds: 13/5) – After winning her fourth term as German chancellor last month, Merkel is also one of the favorites to win. The German leader earned global praise (and became Time Magazine's "Person of the Year") in 2015 for allowing 1 million refugees into her country from the war-torn Middle East and North Africa during the height of Europe's migrant crisis in 2015.
Merkel's benevolence toward refugees might not have sat well with many of her fellow Germans – her party came out of last month's elections with a reduced majority and Germany has recently witnessed a rise in far-right politics – but it could be enough for the judges in Oslo to give her the prize.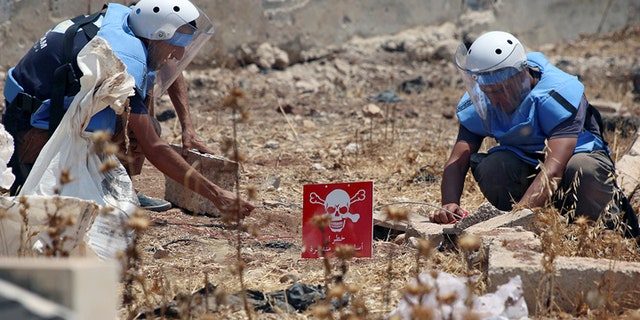 White Helmets (Odds: 3/1) – Predicted to win the prize last year, only to be passed over in favor of Colombia's Santos, the Syria Civil Defense (known colloquially as the White Helmets) is a volunteer organization whose members go where few others dare to tread. Rushing into bombed-out buildings, the group is believed to have saved the 99,000 people in Syria since the nation's civil war began in 2011.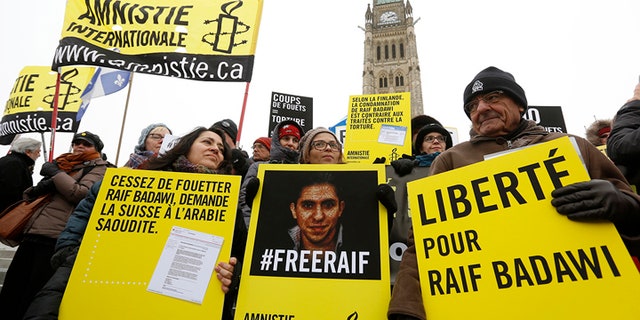 Raif Badawi (Odds: 11/1) – A Saudi blogger, who was found guilty in 2012 of insulting Islam and sentenced to 10 years in prison and 1,000 lashes, has been repeatedly nominated for the prize. Human rights advocates have championed Badawi as a symbol of courage, rationalism and freedom of speech. Awarding him the prize would be seen as a repudiation of the Saudi government's repressive and brutal tactics to quell dissent.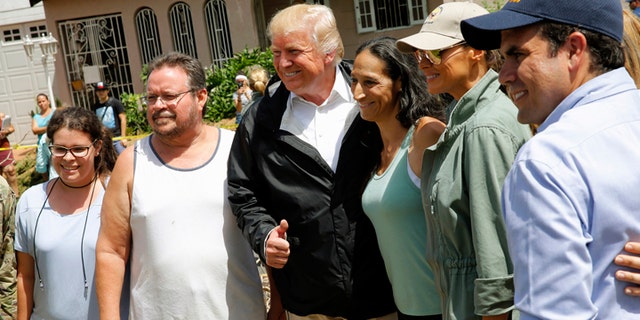 Donald Trump (Odds: 20/1) – While the chances of President Trump winning the Nobel Peace Prize differ among bookmakers, Paddy Power has given him the best chances of taking home the award at 20/1. While the odds may be stacked against him given Trump's strict stance on immigration and his tense relationships with many world leaders, he would not be the first U.S. president to win the award.
In 1906 Theodore Roosevelt won the prize for his work to end the Russo-Japanese war the preceding year; Woodrow Wilson won in 1919 for helping establish the League of Nations; Jimmy Carter won in 2002 for "his decades of untiring effort to find peaceful solutions to international conflicts, to advance democracy and human rights, and to promote economic and social development." And then there was the controversial choice of Barack Obama in 2009 – only 11 months after the 44th president took office.
"Donald Trump ... is on the list despite doing his best to promote the opposite of peace with North Korea," Paddy Power said in a statement. "We think he's unlikely to take the award but we're sure he'll find solace in the fact that he's above Obama in our betting."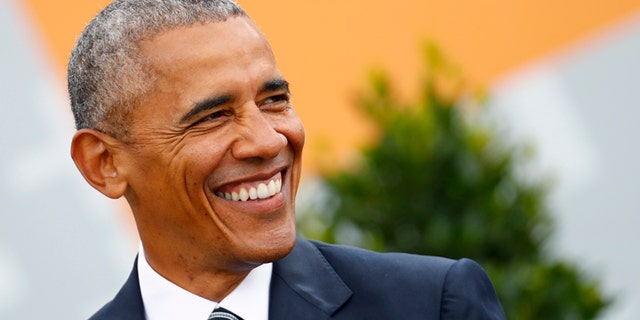 Barack Obama (Odds: 22/1) – If Trump's odds are slim, the former president's chances are even slimmer that he will take home his second Nobel Peace Prize. In fact, since the inception of the Nobel Prize awards, no person has won two peace prizes and only four have won multiple prizes in any category. The closest anyone has come was chemist Linus Pauling, who was the only person twice decorated with a Nobel Prize not shared with anyone else. He won the 1954 Nobel Prize in Chemistry for his research on the nature of chemical bonding and the 1962 Nobel Peace Prize for his militant pacifism during the Cold War and opposition to nuclear weapons.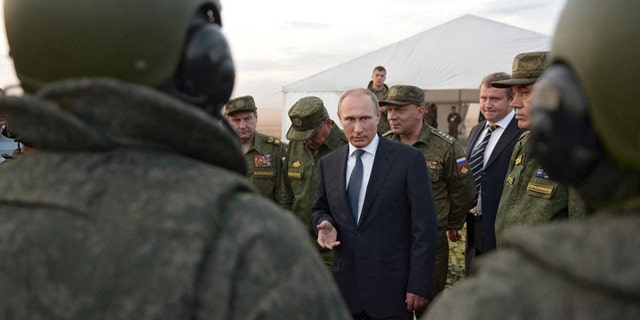 Vladimir Putin (Odds: 90/1) – Crazier things have happened, but there seems little chance that the Russian strongman is going to win any prize with the word "peace" in it. Whether it's Russia's incursion into the Ukraine, the sowing of discord throughout Europe, the systematic human rights abuses and extrajudicial killings in his country or the tampering of the U.S. elections, Putin looks every bit the long shot.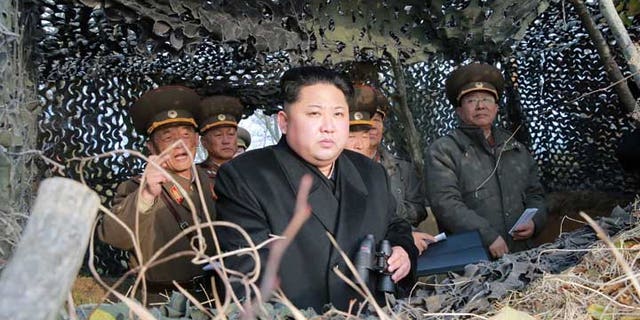 Kim Jong Un (Odds: 500/1) – If there was such a thing as an anti-peace prize then the North Korean dictator would be a strong contender. Unsurprising that a guy who presided over his country's sixth nuclear missile test last month, maintains numerous concentration camps and has been known to execute enemies with anti-aircraft guns and mortars is not a frontrunner for a prize won in the past by the likes of Nelson Mandela, the Dalai Lama and Archbishop Desmond Tutu. British oddsmaker Ladbrokes put his chances of winning at 500/1.
To be fair, Kim did win a different peace award last year when he joined the likes of Myanmar's Aung San Suu Kyi and India's Mahatma Gandhi in receiving the Bali-based Sukarno Education Foundation's statesmanship award.