Nobel laureate Garcia Marquez remains 'very fragile' after leaving hospital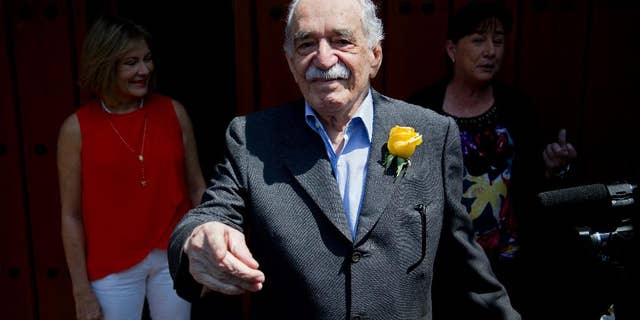 MEXICO CITY – The family of says Nobel laureate Gabriel Garcia Marquez says his health is "very fragile" a week after leaving a Mexico City hospital.
Garcia Marquez is at his home in Mexico City after eight days in the hospital last week for treatment of pneumonia and related problems.
A statement issued late Monday by his wife Mercedes and his sons says he will continue "in convalescence at home."
The statement says "his condition is stable, though he is very fragile and there are risks of complications corresponding to his age."
The 87-year-old Colombian is the author of works such as "One Hundred Years of Solitude." His extraordinary literary celebrity has spawned comparisons to Mark Twain and Charles Dickens.
He has lived in Mexico for three decades.
.