No joy for two-time Tokyo Games evictee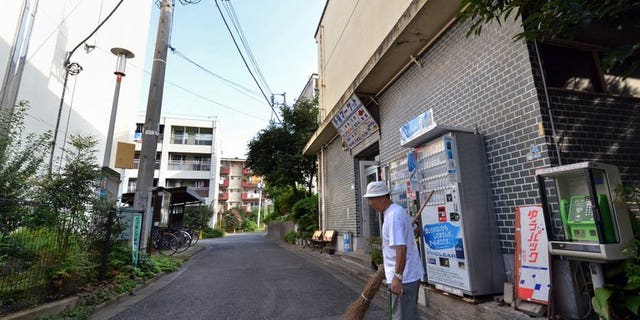 TOKYO (AFP) – Tokyo's successful bid to host the Olympics made much of plans to re-use venues built for Japan's last Summer Games. But for Kohei Jinno, redevelopment for 2020 means eviction again -- just like for 1964.
While much of Japan celebrated Tokyo's victory at last week's meeting of the International Olympic Committee in Buenos Aires 79-year-old, Jinno was cursing his luck.
In 1964, his home and business were torn down to make way for an Olympic park around the main stadium for the Tokyo Games. Now he has been told he must move again to make way for the stadium's redevelopment and expansion in time for 2020.
"I don't want to see the Olympics at all," Jinno told AFP. "Deep inside, I have a kind of grudge against the Olympics."
The first Tokyo Games marked Japan's arrival as a modern country with a roaring economy. They were a chance for Tokyo to shine.
Futuristic Olympic venues shot up all over Tokyo as a "bullet train" was built, along with a metropolitan highway network and an airport monorail.
The energy and symbolism could not be missed: Japan had risen from the ashes of World War II.
The 2020 edition is sparking another orgy of infrastructure investment, albeit on a smaller scale, but still providing a boon to Japan's construction industry.
The capital plans to spend around 400 billion yen ($4 billion) on Olympics-related facilities, including the athletes' village and media centres.
Of 35 Olympic sites in Tokyo, 20 will be newly built -- mostly on the city's fast developing waterfront -- for such sports as swimming, basketball and hockey.
Roads will be built or repaired at a cost of $5.5 billion. Some 85 percent of venues will be located within eight kilometres (five miles) of the $1.1 billion "Olympic Village" which will be constructed on landfill not far from the upscale Ginza district.
The crown jewel of Olympic construction, an 80,000-seat main stadium will be built with a retractable roof at a cost of $1.3 billion -- with a shape that calls to mind a cycle helmet or a spacecraft on the site of the old Olympic stadium.
But its enlarged footprint will see it spreading over Jinno's flat and the tobacco shop he runs inside a small market at the aged Kasumigaoka apartment complex.
The housing project was built in 1963 just a block from the old stadium in the vast wooded outer garden of a shrine in central Tokyo.
Some 200 households at Kasumigaoka, where one third of the population are aged 70 and older, will have to move somewhere else. The city has offered them spaces in three other municipal apartment complexes and the government said it would have rebuilt the stadium regardless of the outcome of the IOC meeting.
But Jinno insists it will be difficult for people -- especially the elderly -- to cultivate new relationships in a new environment.
"Probably I may go where you cannot set up a tobacco shop. That means I will lose my reason for living," he said.
After he was evicted in 1964, Jinno survived on car-cleaning work in another town, earning just enough to rent a tiny room for his family of four, until 1966 when he was allotted a home and a shop at Kasumigaoka.
He believes the huge sums being spent on the Olympics would be better spent in the country's northeast, which was ravaged by the 2011 tsunami.
"I feel very upset because they will spend a lot of money on the new stadium after decades of pouring taxpayers' money into the old stadium to maintain something that is only used a few times a year," he said.
Tokyo has insisted its Olympic project will help the disaster-hit area to recover and will bring a welcome boost to the spirits of people there.
Two-and-a-half years after the quake and tsunami killed 18,000 and sparked a nuclear catastrophe at Fukushima, about 290,000 people are still living in temporary accommodation.
Kuniyuki Mori, 86, has lived in the city of Fukushima, about 60 kilometres (40 miles) from the devastated plant, for more than two years since being forced to leave his home near the coast.
"I want something to be done about our lives now, not something for the Olympics seven years from now," he told the local newspaper Kahoku Shimpo.