Nissan Promises Self-Driving Cars By 2020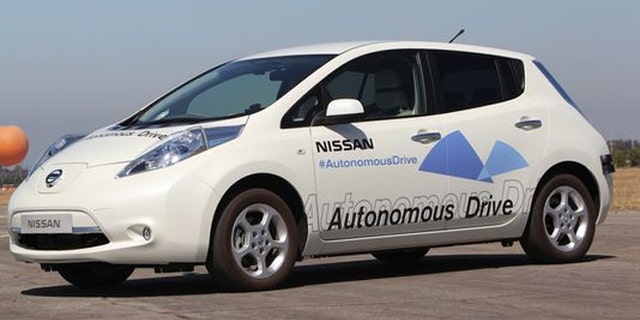 Nissan Motor Co. says it will make cars that drive themselves by 2020 and at a reasonable price.
The Japanese automaker made the pledge Tuesday at an event in California.
CEO Carlos Ghosn has said before that he wants Nissan to be the first to sell self-driving cars. But Tuesday's announcement was more specific.
Nissan says it will have a commercially viable autonomous driving system in multiple vehicles by 2020. It hopes to offer that system at a reasonable price across its lineup within two vehicle generations.
"In 2007 I pledged that by 2010, Nissan would mass market a zero-emission vehicle," said Ghosn in a statement. "Today, the Nissan Leaf is the best-selling electric vehicle in history. Now I am committing to be ready to introduce a new ground-breaking technology, Autonomous Drive, by 2020, and we are on track to realize it."
The company says it's working on autonomous cars with several universities, including M.I.T. and the University of Tokyo. It's also building the first dedicated proving ground for autonomous cars near its headquarters in Japan.
Nissan already offers some technology that's used in autonomous cars, including motion-detecting cameras.
The company believes Autonomous Drive Nissan has the technology to cause many of the six million car crashes in the U.S. per year, many due to inattention.
Nissan also believes autonomous driving means less effort and more time for a driver to be more productive considering U.S. drivers average 48 minutes per day on the road.
Based on reporting by the Associated Press.
Follow us on twitter.com/foxnewslatino
Like us at facebook.com/foxnewslatino