Nigerian troops kill 74 militants in attack on Boko Haram terror camps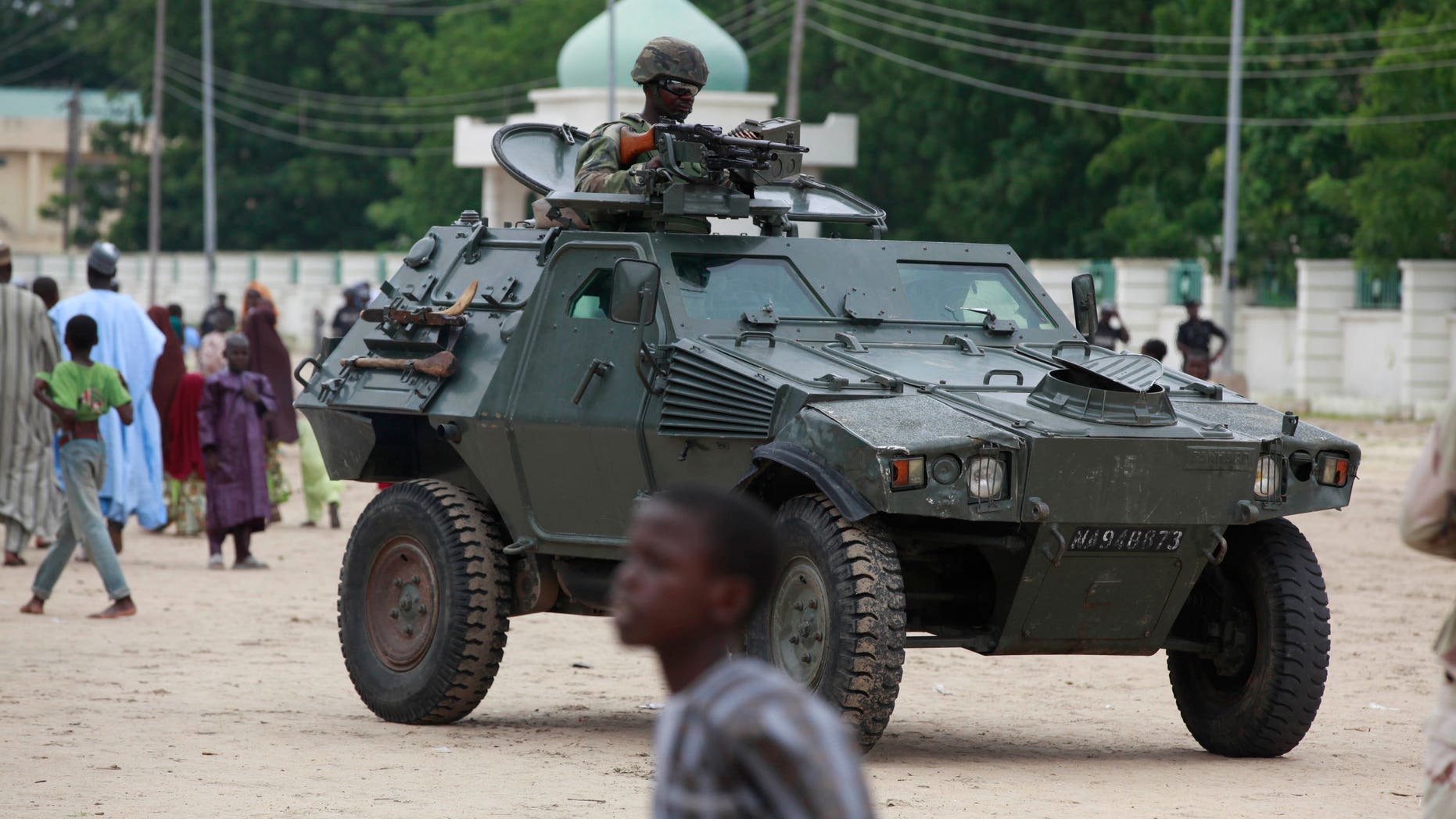 74 Islamist militants are dead after Nigerian troops attacked several Boko Haram camps.
Military officials tell Reuters that Nigerian soldiers hit the insurgent camps using both planes and ground forces Thursday, in an on going campaign to thwart terrorist activity in the region.
The assault was on camps in the remote villages of Galangi and Lawanti in northeast Borno state, where militants have a stronghold.
``The operation, which involved ground and aerial assault supported by the Nigerian Air Force led to the destruction of the identified terrorist camps, killing 74 terrorists while others fled with serious injuries,'' Lieutenant Colonel Mohammed Dole said in a statement, according to the Reuters report.
Dole reported only two soldiers were wounded in the operation, but the Nigerian military has played down its losses and civilian casualties in the past, security experts say.
Nigerian forces said they killed 37 Islamists in a similar strike last week in another remote area of Borno. The attacks are part of an offensive against Boko Haram that started in May, when Nigerian President Goodluck Jonathan declared a state of emergency in three states in the northeast.
Boko Haram militants have been fighting to create an Islamic state in religiously mixed Nigeria. Although the military assaults have hampered the insurgent movement, militants have retaliated with attacks on civilians suspected of cooperating with authorities.
Thousands have died in the uprising since it began in 2009. The movement has transformed from clerics opposed to Western culture into an armed militia with links to al Qaeda's West African wing.
Boko Haram is considered the largest security threat to Africa's top oil producer. Although their activities are located hundreds of miles away from its southern oil fields, they have bombed the capital Abuja at least three times, including a deadly 2011 attack on the United Nations' Nigeria headquarters.