Nigeria says regional operatives are helping fight militants, but in training, technical roles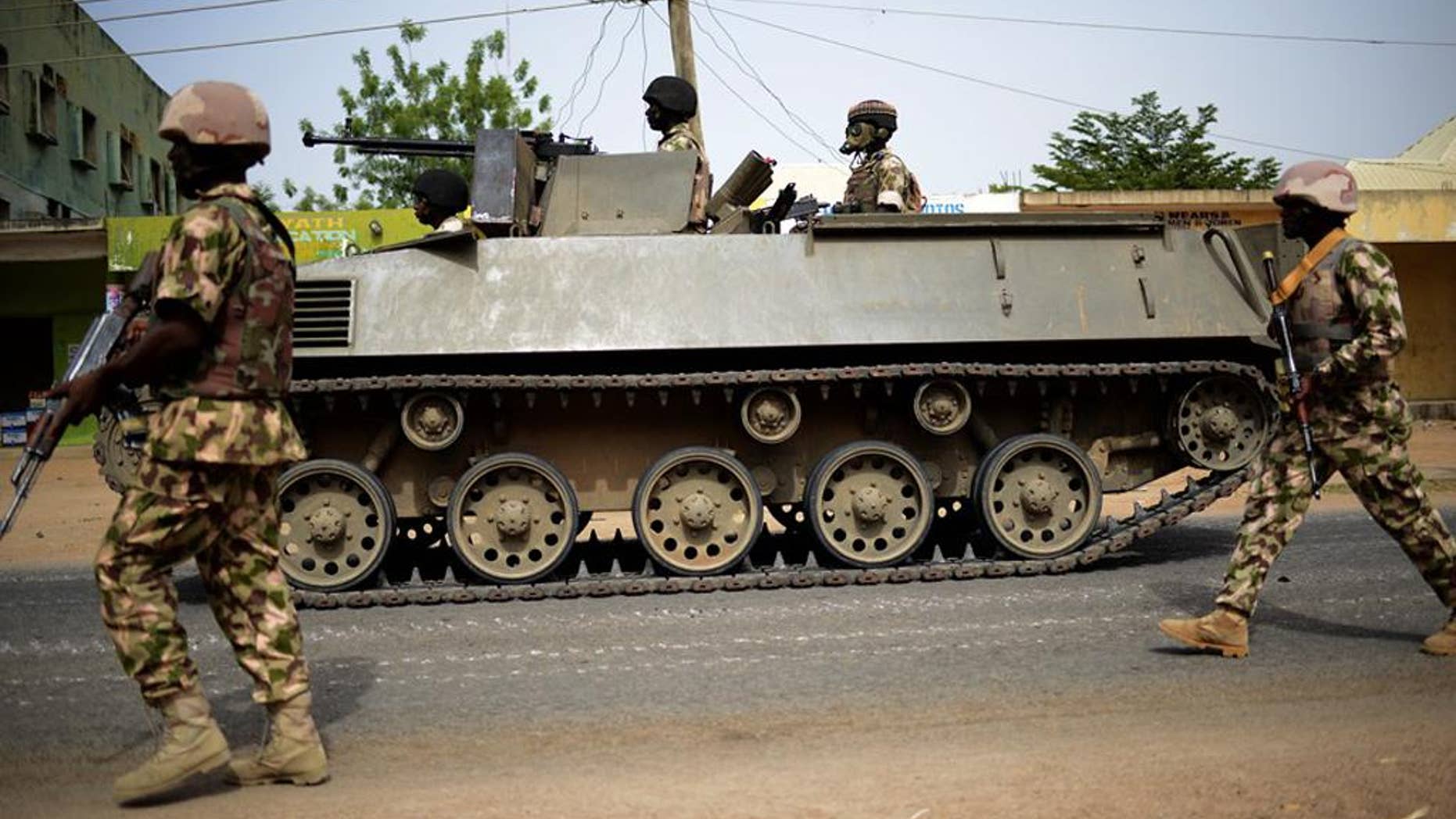 JOHANNESBURG – Nigeria has acknowledged it is getting help from regional security operatives following reports that South African and other foreign contractors are assisting in the fight against Boko Haram extremists.
Nigerian government spokesman Mike Omeri said Thursday that the government is not engaging in "any backchannel or unlawful recruitment."
In a statement emailed to The Associated Press, Omeri notes that soldiers from neighboring countries, including Chad and Niger, are participating in operations against the Islamic militants.
Omeri says other "individuals" from the region "are on the ground in a capacity limited to training or technical support."
A spokesman for Islamic State militants, who control part of Iraq and Syria, says the group has accepted a pledge of allegiance from Boko Haram.