Nigeria rescues 25 children from 'child trafficker'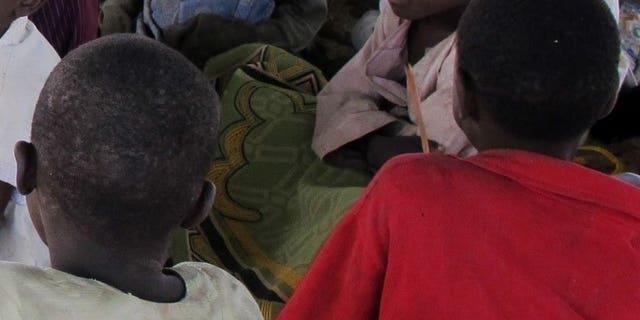 LAGOS (AFP) – Nigerian authorities have rescued 25 children from an illegal orphanage where they were being kept inside a single room and being offered for sale, officials said Friday, the country's latest case of child trafficking.
The children rescued in Lagos, Nigeria's largest city, were aged between three months and 12 years old. The home had been operating for some 18 years, though it was unclear if it had been engaged in the same alleged activity throughout that time.
"The children were rescued last week in Egbeda. The owner of the illegal orphanage is in custody and she is assisting police in their investigation," said Hakeem Bello, spokesman for the state governor.
He said the raid on St Stephen Charity Foundation was carried out with the help of the police.
Bello said there were no records on how the children arrived at the home, adding that the state government has taken custody of them.
Lagos police spokeswoman Ngozi Braide said investigations revealed that 27 children were recently in the home, originally registered as a charity organisation.
"We were able to rescue 25 while the whereabouts of the remaining two are still unknown," Braide said, adding that the missing pair might have been adopted.
Braide said "the suspect was using the children for financial gains by offering them for adoption to willing buyers."
She did not disclose how much each child was being sold for, adding that investigations were continuing.
"The suspect may appear in court today over allegations of child trafficking and running an illegal adoption centre," she said.
Cases of child abuse and trafficking are common in West Africa. Couples unable to have their own children seek out illegal orphanages, while some children are bought for use as labour in plantations, mines, factories or as domestic help.
There have also been allegations of children being trafficked for use in black magic rituals.