Nigeria drops arms charges against 8 Russians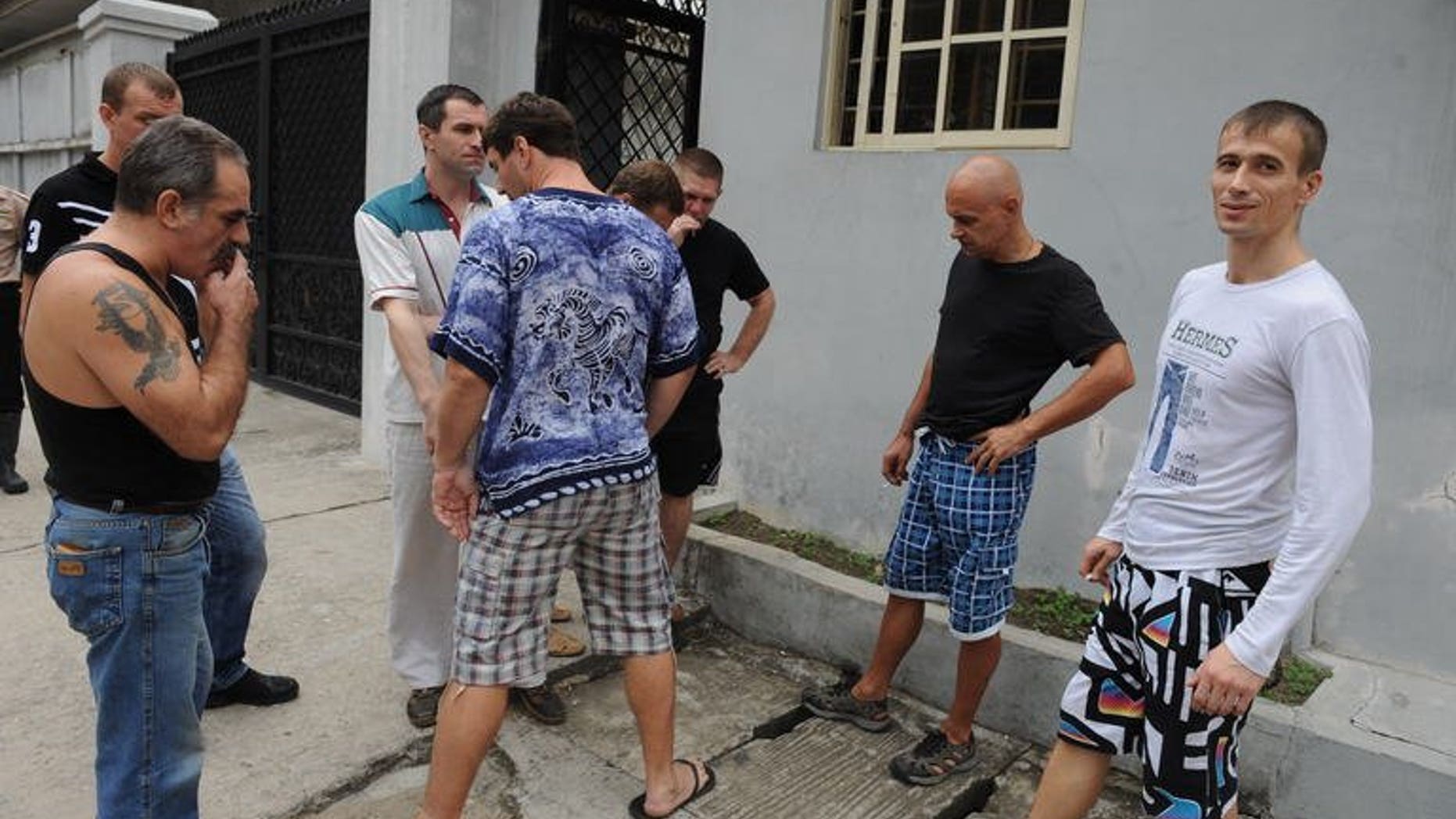 LAGOS (AFP) – A Nigerian court on Tuesday dismissed charges against eight of 15 Russian seamen arrested in October for alleged illegal arms possession, but set a trial date for later this week for the others.
The sailors' vessel, the MV Myre Seadiver, was seized in October off the coast of Lagos by a naval patrol which also detained its 15 crew members. The vessel belongs to Moscow-based Moran Group, a private security firm.
Weapons found on the vessel included 14 AK-47 rifles with 3,643 rounds of ammunition as well as 22 Benelli MR1 rifles with 4,955 rounds of ammunition.
The defence has argued that the suspects were innocent and the ship was contracted to provide security to vessels in the region, which sees repeated pirate attacks.
Their lawyer also said permission was sought and secured before the vessel entered Nigeria's territorial waters.
"The charges against eight of the accused are hereby struck out following an application by the prosecution to withdraw the charges against them," federal high court judge James Tsoho ruled during a hearing in Lagos.
He said the trial of the remaining seven suspects will begin on Friday.
Precise details of the decision to release eight of the suspects were not made clear.
Defence lawyer Abubakar Unegbu said the charges against the eight were dropped because there was "overwhelming evidence" that they came to Nigeria legally.
"The eight are innocent of the charges of illegal entry into the country. They were given visas to enter Nigeria by the Nigerian embassy," he said.
However, it was unclear why they would no longer face charges of illegal arms possession.
The suspects were released on bail in February following a written commitment by the Russian ambassador in Nigeria to produce them on demand.
The court also ordered then that the vessel be released after the payment of a bond in the sum of $500,000 (374,000 euros).
In December, Russia's foreign ministry said it had reached a deal to secure the release of the seamen, explaining that Nigeria had agreed to drop the case to preserve cordial relations between the two nations.
That pact, if it ever existed, appears to have been sidelined.