Newtown Report: Shooter Was Obsessed With Columbine Massacre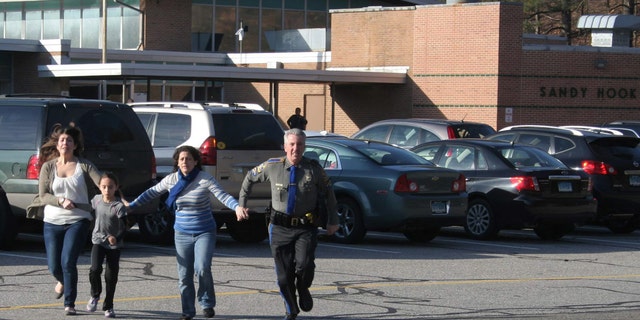 HARTFORD, Conn. (AP) – A report on the Newtown school shooting says that the gunman had an obsession with mass murders but that investigators did not discover any evidence he had indicated to others an intention to carry out such a crime.
The summary of the investigation by Connecticut State's Attorney Stephen Sedensky says Adam Lanza was obsessed in particular with the April 1999 shootings at Columbine High School in Colorado.
The report on the Dec. 14 massacre of 20 children and six adults says the question of Lanza's motive may never be answered conclusively.
Lanza killed his mother inside their Newtown home before driving to Sandy Hook Elementary School and carrying out his rampage. He committed suicide as police arrived.
The report released Monday also indicates that nearly six minutes passed between the arrival of the first Newtown police officer and the time local officers entered the school.
According to the timeline provided, the first officer arrived behind the school at 9:39 a.m. after the shooting was reported. Two other Newtown officers then arrived at the school, and gunshots were heard in the background.
The last gunshot officers heard, which is believed to be the suicide shot by gunman Adam Lanza, was heard at three seconds past 9:40.
The report says Newtown officers entered the school at 47 seconds past 9:44.
Prosecutor Stephen Sedensky III wrote in the report that law enforcement officers were operating under the belief there may have been more than one shooter.
The Sandy Hook shooting plunged the small Connecticut community into mourning, elevated the divisive issue of gun control to the top of President Barack Obama's domestic agenda and led some states to impose tougher gun laws. It sparked debates on school safety and the U.S. mental health system.
The Monday report does not include the full evidence file of Connecticut State Police, which is believed to total thousands of pages. The decision to continue withholding the bulk of the evidence is stirring new criticism of the secrecy surrounding the investigation.
Follow us on twitter.com/foxnewslatino
Like us at facebook.com/foxnewslatino