News That Hit and Rocked 2012, A Year With Latino Impact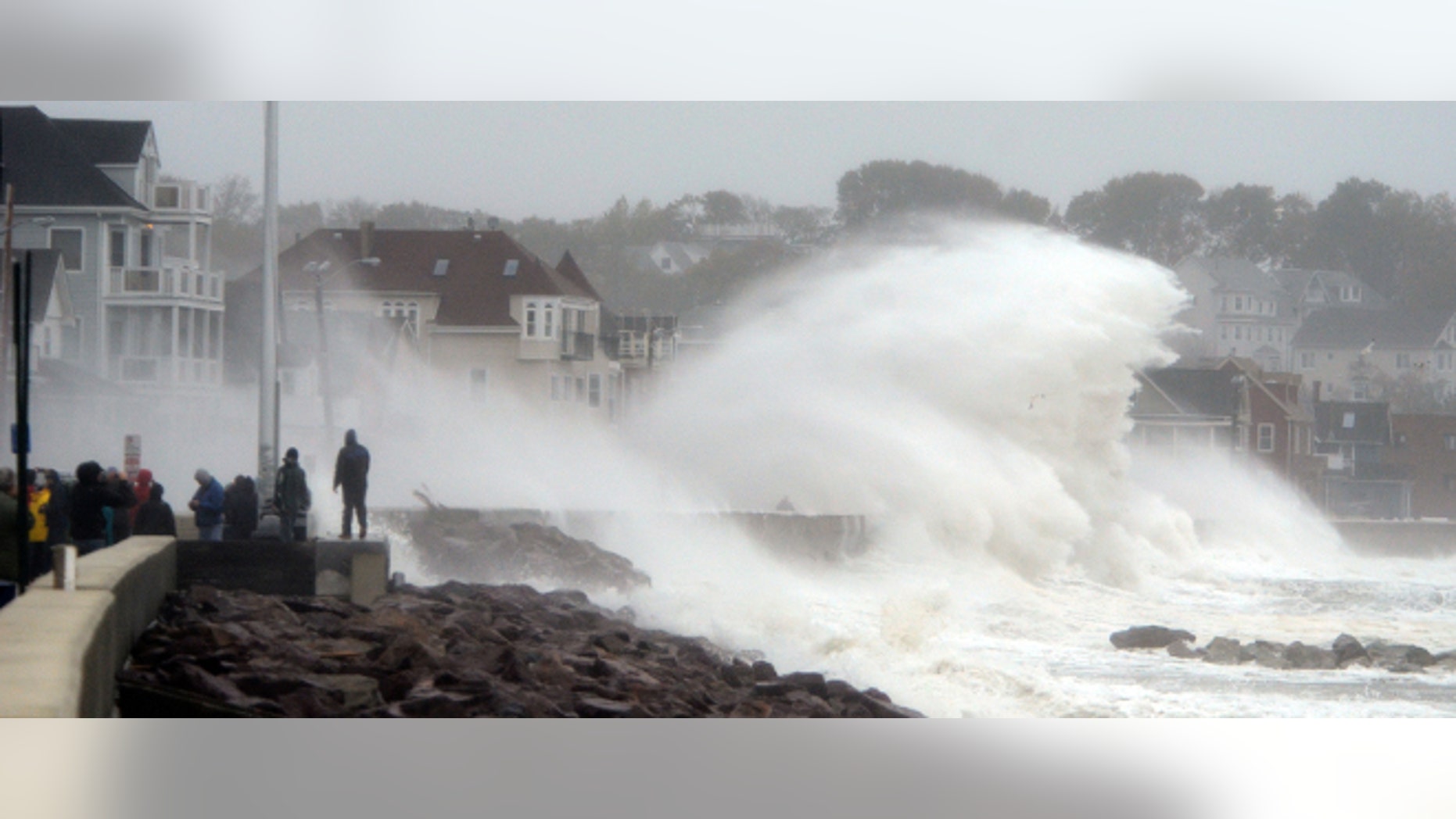 The year came and went, unloading on us more than a few memorable moments — and some events that are likely to enter history books. Here is a partial list of 2012 news that had an impact on the country as a whole, and particularly on the Latino community.
THE LATINO VOTE
The news of Barack Obama's win in November was quickly followed, even shadowed, by the game-changing revelation that the Latino vote made it happen. Exit polls showed that 71 percent of Latino voters chose Obama, compared with just 27 percent who picked his Republican challenger, Mitt Romney. That marked the widest gap in Latino support between two presidential candidates.
"This is a sign that if invited and if informed, Latinos will participate in our democratic process, making them a core-voting bloc of the American electorate," said Ben Monterroso, national executive director for Mi Familia Vota Education Fund, who was interviewed by Fox News Latino back in November. "The 2012 election is a story of the Latino arrival; an optimistic group of voters who are playing a key role in rebuilding this country and trusting government to play a role."
DEFERRED ACTION PROGRAM
A few months before the election, in June, President Obama surprised the nation when he announced the Deferred Action for Childhood Arrivals Program (DACA), by which undocumented applicants can temporarily avoid deportation and obtain work permits.
The program, which does not provide legal status for the immigrants but protects them from deportation for two years, has already benefited over 100,000 DREAMers.
To be eligible, applicants have to prove that they arrived in the United States before they turned 16, are 30 years old or younger, are high school graduates or in school, or have served in the military. They also cannot have a serious criminal record or otherwise pose a threat to public safety or national security.
NEWTOWN MASSACRE
A small town in Connecticut saw one of the worst massacres in United States history on Dec. 14, when 20-year-old Adam Lanza broke into Sandy Hook Elementary School and killed 20 children and six adults. Lanza had previously gunned down his own mother at the home they shared in Newtown.
Among the victims, two Latinas: 27-year-old first grade teacher Victoria Soto who died a hero while trying to protect her students, and little Ana Márquez-Greene, 6, whose family had moved to the small New England town only in July.
HUGO CHAVEZ'S HEALTH
Venezuelan President Hugo Chávez's health made headlines all year, but especially after he named his vice president Nicolás Maduro as his successor in early December, ahead of his fourth cancer-related surgery in 18 months.
Chávez is still recovering in Havana under a thick shield of silence. Last week he delegated to Maduro increased administrative duties on a bunch of financial areas, further sparking rumors about his real health condition.
S.S. SCANDAL IN CARTAGENA
An embarrassing scandal involving prostitutes and Secret Service agents sent to protect President Obama ahead of the Summit of the Americas in Cartagena, Colombia, kept the U.S. media busy for a few weeks back in April.
The 11 Secret Service agents accused of soliciting prostitutes were put on leave and Obama said he regretted that the incident overshadowed his diplomatic mission to Latin America.
DEATH OF OSWALDO PAYA
In July, shocking news flew from Cuba: Opposition figure Oswaldo Payá, one of the most popular and best-known leaders of the internal dissident movement on the communist island, had been killed in a car accident. Cuba charged Angel Carromero, a Spanish citizen who was behind the wheel, with manslaughter, but controversy soon surrounded Paya's death. The family asked the international community for help getting an independent investigation. Speaking to foreign journalists, Paya's widow said she can't trust the same authorities who have monitored and harassed her family and other dissidents.
GEORGE ZIMMERMAN V. TRAYVON MARTIN
The shooting death of an unarmed African-American teenager by a Latino man on Feb. 26 in Florida triggered a national discussion about racism, ethnicity, and racial profiling. Neighborhood watch captain George Zimmerman, who is half-Peruvian, shot 17-year-old Trayvon Martin in the central Florida town of Sanford. Zimmerman was charged with second degree murder and is still awaiting trial. In a TV interview in July, he apologized to Martin's parents but insisted he was not pursuing the teenager on the rainy night they confronted one another.
UNEMPLOYMENT CRISIS IN SPAIN
It was a dark year for Europe, but especially for Spain, where the number of people registered as unemployed is currently edging toward 5 million.
Hundreds of thousands of Spaniards rallied the largest cities several times over the year, angered by their grim economic prospects and the political handling of the crisis. At the end of the third quarter, Spain's unemployment rate stood at 25 percent. The math is easy: one in four don't have a job in the European nation.
HURRICANE SANDY
Hurricane Sandy, the devastating storm that hit the East Coast in late October, killed more than 100 people in the country and at least 253 in seven Caribbean countries. It destroyed whole communities in coastal New York and New Jersey, left tens of thousands homeless, crippled mass transit, triggered paralyzing gas shortages, inflicted billions of dollars in infrastructure damage and cut power to more than 8 million homes, some of which remained dark for weeks.
PENA NIETO TAKES OFFICE
México said good-bye to six years of bloodshed under Felipe Calderón and, hoping to reverse path, elected 46 year-old Enrique Peña Nieto.
Sworn in on Dec. 1, Peña Nieto has promised to shift the country's approach to the drug war, from taking down high value targets to reducing crime – especially homicides – among everyday Mexican citizens. The argument is that despite hefty financial resources put on to fight cartels, homicides over the course of Calderón's six-year term totaled 101,199 (about 36 percent higher compared to those of the previous administration) and an estimate 60,000 of those killings were linked to organized crime.
MAYAN APOCALYPSE
The year closed with what many had feared would be the end of the world. But after much anticipation, the highly talked about Mayan Doomsday came and went.
Contrary to popular belief, experts say they knew Doomsday is simply a hoax, a misunderstanding based on actual artifacts found.
The ancient Maya invented the Long Count, classified as a calendar that displays time running out on December 21, 2012. However, the Mayans may have interpreted this as one cycle of life ending to launch the beginning of a new one.
Follow us on twitter.com/foxnewslatino
Like us at facebook.com/foxnewslatino