Newborn Baby Rescued From Drain In Spain, Mother Arrested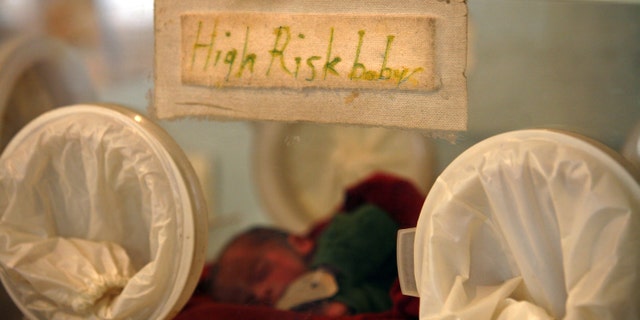 A Spanish woman has been arrested on suspicion of attempting to murder her newborn baby after he was rescued from inside a building's drains.
On Sunday in the city of Alicante, a 26-year-old woman was arrested after the Interior Ministry said a two-day old boy, who still had his umbilical cord attached, was found wrapped in plastic bags after possibly being trapped for 40 hours where the building's drains converged into a 1 square meter manhole in a courtyard.
A neighbor had alerted firefighters early Sunday morning to what was originally thought to be a meowing cat trapped inside the drains, the ministry said in a statement.
The baby, who weighed 4.6 pounds, is said to be in a serious but not life-threatening condition in hospital, having suffered a fracture to a bone in one arm. The baby had other injuries too, which have yet to be detailed.
The ministry said police investigators have been able to determine that the unnamed woman lived in the building, but had been admitted to Alicante's General Hospital on June 21 where she told medical staff she had suffered a miscarriage.
When police arrived at the hospital to question her, the mother acknowledged to officers that she had tried to get rid of the baby but had not had enough money to pay for an abortion.
The statement said the mother was under arrest and that an investigation was under way to try and discover whether she acted alone, or if a third party could have been involved in the ditching of the baby in the building's communal drains.
Last month rescue workers in eastern China had to extract a newborn baby who had become stuck in a sewer pipe after its mother had tried to give birth in secret.
Based on reporting by The Associated Press.
Follow us on twitter.com/foxnewslatino
Like us at facebook.com/foxnewslatino