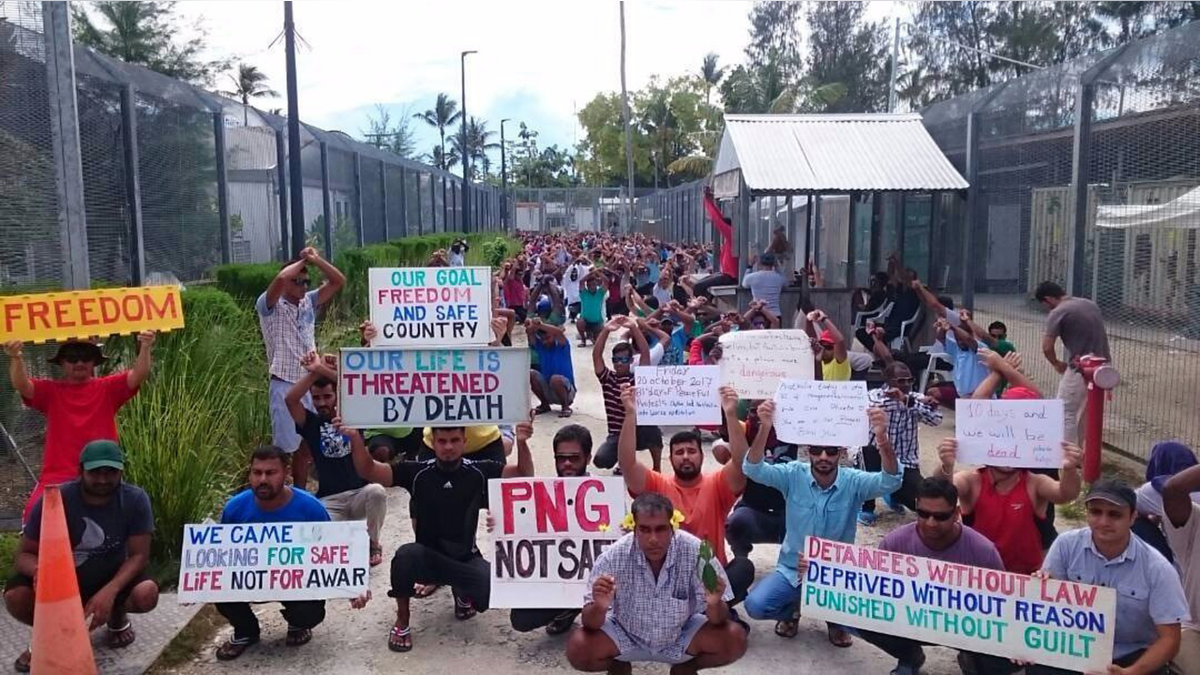 WELLINGTON, New Zealand – New Zealand's prime minister has repeated her country's offer to take 150 refugees from an Australian immigration camp in Papua New Guinea where more than 600 weakened men are continuing a standoff with authorities.
Jacinda Ardern on Friday said she would personally restate the offer to Australian Prime Minister Malcolm Turnbull when they meet on Sunday in Sydney. New Zealand has made the offer before but Australia has declined on the grounds it could allow the refugees access to Australia.
Iranian Behrouz Boochani, who is living in the camp on Manus Island, says the refugees are starving and are without medical treatment.
The camp was declared closed Tuesday based on a Papua New Guinea court ruling, but the refugees fear for their safety from locals and have refused to leave.