New Zealand prime minister apologizes for repeatedly pulling cafe worker's hair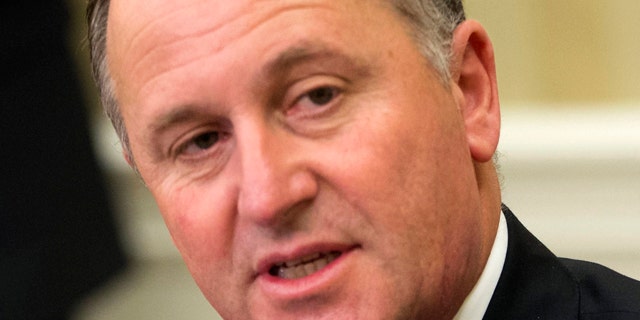 WELLINGTON, New Zealand – New Zealand's Prime Minister John Key has apologized to a cafe worker who said he'd repeatedly pulled her ponytail when he visited the cafe near his home over a period of months, even after she'd told him to stop.
The worker wrote an anonymous post Wednesday on The Daily Blog website, saying Key began pulling her hair last year during his successful re-election campaign and continued the behavior through late March. At first, she wrote, she didn't say anything as she thought Key was probably trying to be "playful and jolly."
Eventually, she wrote, she told Key's security detail she didn't like it and later told Key "No" repeatedly and wagged her finger at him. When he pulled her hair again on a subsequent visit, she said, she told him to stop "or I will actually hit you soon."
"I really didn't like it," the worker wrote. "I felt powerless and tormented and I stepped out the back and I cried frustrated tears."
The worker said Key came back soon after the last incident with two bottles of wine from his own vineyard and gave them to her, saying "This is for you, sorry, I didn't realize."
Key's office issued a statement Wednesday saying he regularly visits the cafe with his wife and has a good relationship with the staff there.
"His actions were intended to be light-hearted," the statement said. "It was never his intention to make her feel uncomfortable and he has apologized to her."