New Zealand PM Jacinda Ardern welcomes newborn daughter 'to our village'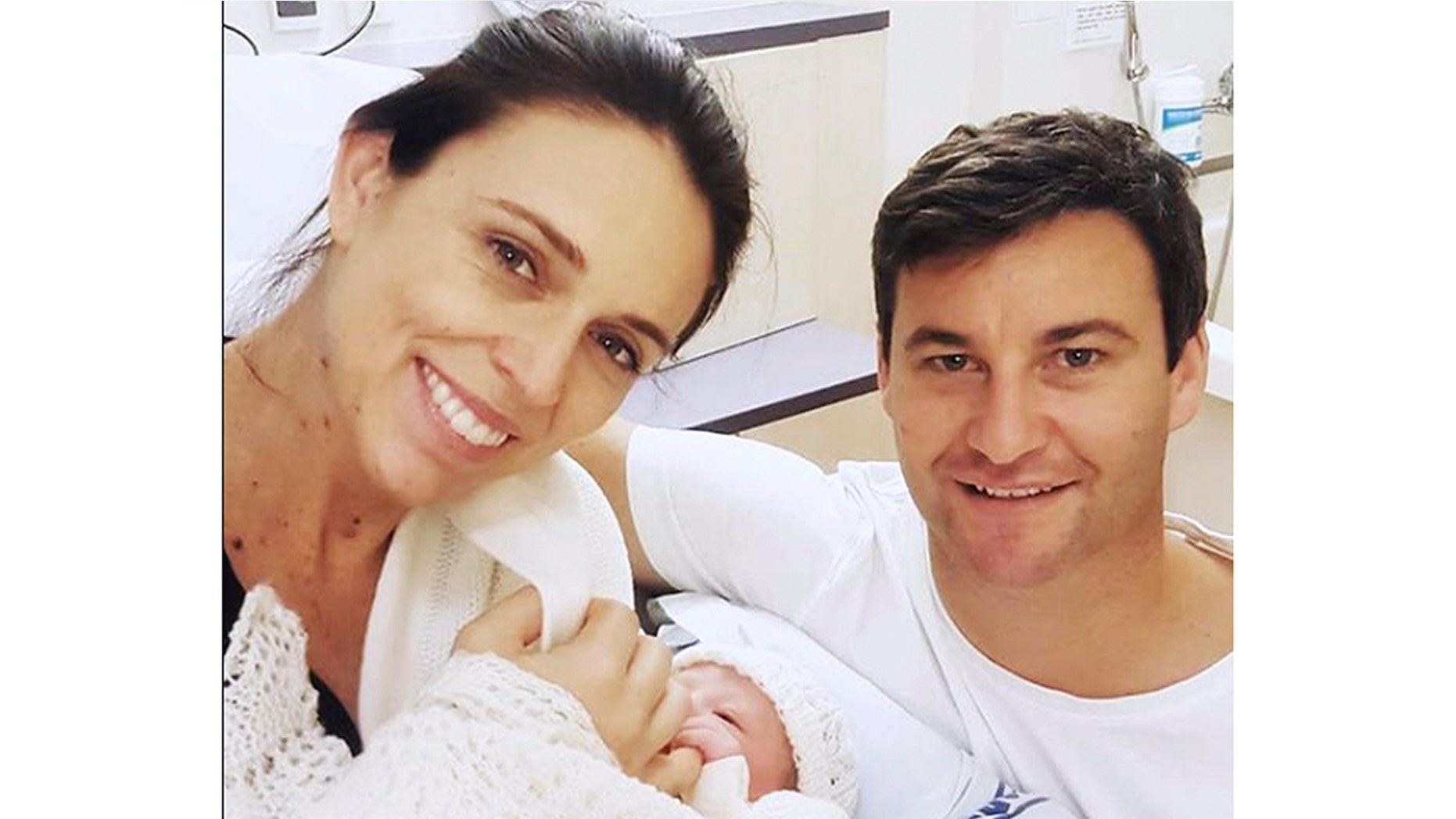 The prime minister of New Zealand gave birth to a daughter Thursday, marking the second time an elected world leader has given birth while in office.
Prime Minister Jacinda Ardern posted a message welcoming the healthy newborn "to our village" and shared a photo of her and partner Clarke Gayford with the baby at Auckland City Hospital.
"Welcome to our village wee one," she wrote in the Instagram post. "Feeling very lucky to have a healthy baby girl."
The baby girl, whose name has not been revealed, arrived at 4:45 p.m. local time, weighing 7.3 pounds.
"We're all doing really well," Ardern added.
The first-term leader announced her pregnancy earlier this year, saying that Deputy Prime Minister Winston Peters would take over as acting prime minister while Ardern takes six weeks of maternity leave before returning to work.
Under the arrangement, Ardern will still be consulted on major decisions, including issues of national security. She has said she's confident the government will continue to run smoothly in her absence.
Ardern is the second elected world leader to give birth while holding office, after late Pakistani Prime Minister Benazir Bhutto, who gave birth to daughter Bakhtawar in 1990.
Ardern's pregnancy has been followed around the world, with many hoping the 37-year-old will become a role model for combining motherhood with political leadership.
Former New Zealand Prime Minister Helen Clark said in an email to The Associated Press that it was a very happy day for Ardern and Gayford and that New Zealanders had taken the news of the pregnancy in stride.
"This is a sign of our maturity as a country and its acceptance that combining career and family is a choice which women are free to make," she wrote. "Let's also celebrate Clarke as a modern man who is happy to be the full-time parent of a young child."
The former prime minister said attitudes had changed since she'd entered politics and that was a good thing.
"For New Zealand, these events and the way our country has greeted them will be seen as inspirational by all who advocate for gender equality and women's empowerment," Clark wrote.
The Associated Press contributed to this report.