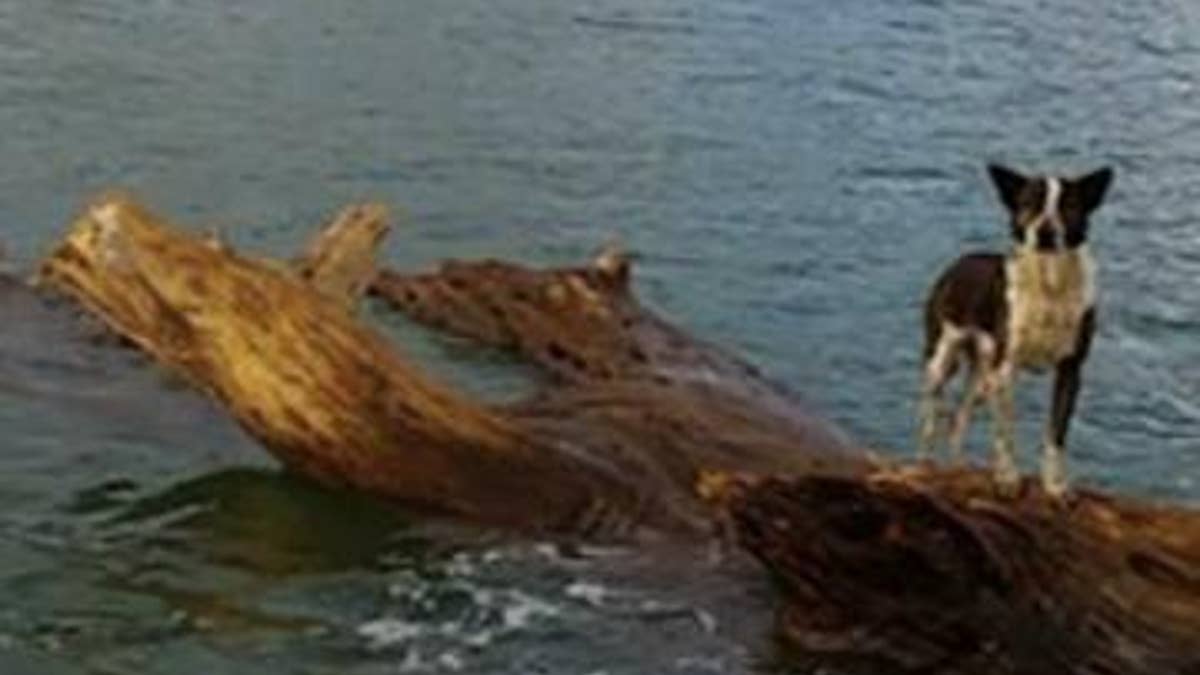 One lucky dog --left floating on a piece of driftwood after a huge storm near Great Barrier Island-- got a royal lift from the New Zealand Navy this week.
The pooch was washed out to sea, adrift on a log in Smokehouse Bay, when he was spotted by the crew of a Royal New Zealand Navy vessel, the New Zealand Herald reported. Sailors on the HMNZS Hawea requested permission from their commanding officer, Lieutenant Anthony Norris, to rescue the dog.
Four of the crew boarded an inflatable boat to get closer to the pup, marooned on the large piece of wood. They brought it ashore where some bystanders identified its owners.
Storms in New Zealand earlier in the week dumped heavy rain and packed gale-force winds, causing flooding and power outages. Lt. Norris said the dog could have been adrift for days.
"There was significant debris in the water and on one large log floating in the water was this poor, helpless dog. I would hate to think how long he was there," Norris said.