New Zealand and Israel restore diplomatic ties after spat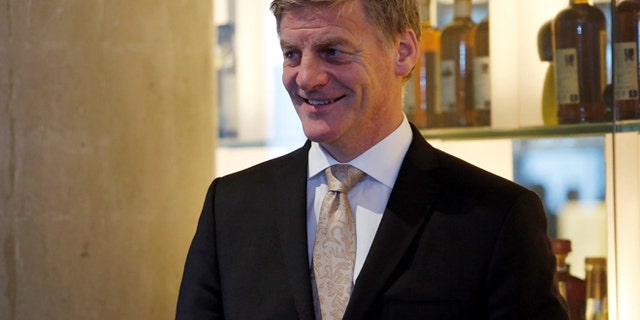 Israel and New Zealand say they've resolved a diplomatic crisis over a U.N. resolution condemning Israeli settlements, although exactly how far New Zealand went to appease Israel remains unclear.
New Zealand Prime Minister Bill English on Wednesday refused to release a letter he sent this week to Israel's Prime Minister Benjamin Netanyahu after they had earlier spoken on the phone. Netanyahu said Israel's ambassador will return to New Zealand following the communication.
New Zealand, along with Senegal, Venezuela and Malaysia, co-sponsored a U.N. Security Council resolution in December condemning Jewish settlement construction in the West Bank and east Jerusalem, territory Israel captured in the 1967 war from Jordan that Palestinians claim for a state.
The move prompted Netanyahu to recall ambassadors from New Zealand and Senegal. The spat with Senegal was resolved earlier this month. Venezuela's ties with Israel were severed by Hugo Chavez in 2009, while Malaysia has no diplomatic ties to Israel.
A spokeswoman for English said the letter expressed "regret" about the disruption the resolution caused to the relationship between the two countries. "It is a relationship we value," she wrote in a statement. Another spokesman for the prime minister said it was standard practice not to release communications between him and other world leaders because doing so could prejudice international relations.
New Zealand's Foreign Minister Gerry Brownlee said the letter did not amount to an apology.
"We're not apologizing for anything," he told The New Zealand Herald newspaper. "We're simply saying that friends who are estranged can't talk about these matters. So being able to discuss them is important."
English's spokeswoman, who refused to be named citing office rules, said New Zealand stands behind the resolution, which "expressed long standing New Zealand and international policy."
Opposition Green Party lawmaker Kennedy Graham said that English was motivated by trade rather than principle.
"It shows a lack of moral strength from Bill English to waver on a legitimate, principled stance as soon as a country like Israel throws its weight around," Graham said in statement.