New US tariffs would make trade deals void, China says
China on Sunday threatened retaliation against the U.S. during a round of trade talks, saying that economic and trade deals negotiated by the two countries would become "void" should Washington impose new sanctions.
The warning came after delegations led by U.S. Commerce Secretary Wilbur Ross and China's top economic official Vice Premiere Liu He wrapped up a meeting on Beijing's pledge to narrow its trade surplus.
China had agreed last month in Washington to "significantly increase" its purchases of U.S. goods and services, Reuters reported.
"Reform and opening up and expanding domestic demand are China's national strategies. Our established rhythm will not change," said Xinhua, China's official news agency.
The agreement came several weeks after each country threatened to impose $150 billion tariffs on each other's goods and services.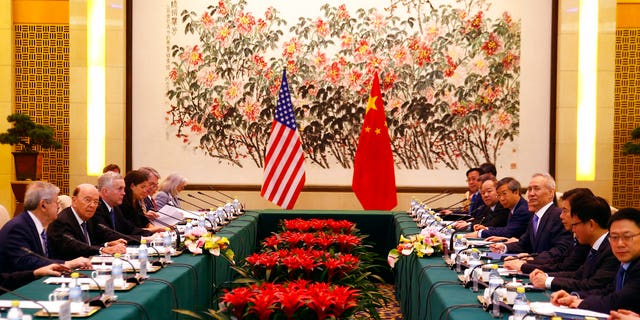 But the cease-fire appears to have ended prematurely.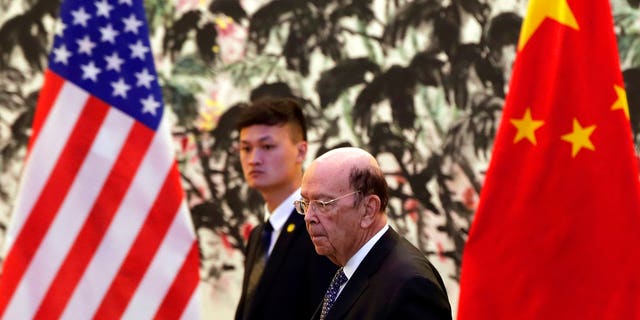 Last week the White House announced it would impose curbs on Chinese investment and purchases of U.S. high-tech goods and on visas for Chinese students.
China accused Washington of wanting it both ways, insisting each country would be better served by pursuing the "greatest number of common interests," and that any new deals "cannot be tilted toward unilateral U.S. interests."
The renewed push for Chinese tariffs coincides with Washington's announcement last week that it would implement duties on steel and aluminum for other key allies. Trade analysts feared that decision might alienate allies who share complaints about Chinese technology policy and a flood of low-priced steel, aluminum and other exports they say are the result of improper subsidies and hurt foreign competitors.
U.S. Treasury Secretary Steven Mnuchin said Saturday that the push to have China purchase more American goods was partially intended to shrink a $375 billion U.S. trade deficit with the country.
The Associated Press contributed to this report.