New suspects in Paris massacre sought as France releases survival 'guide'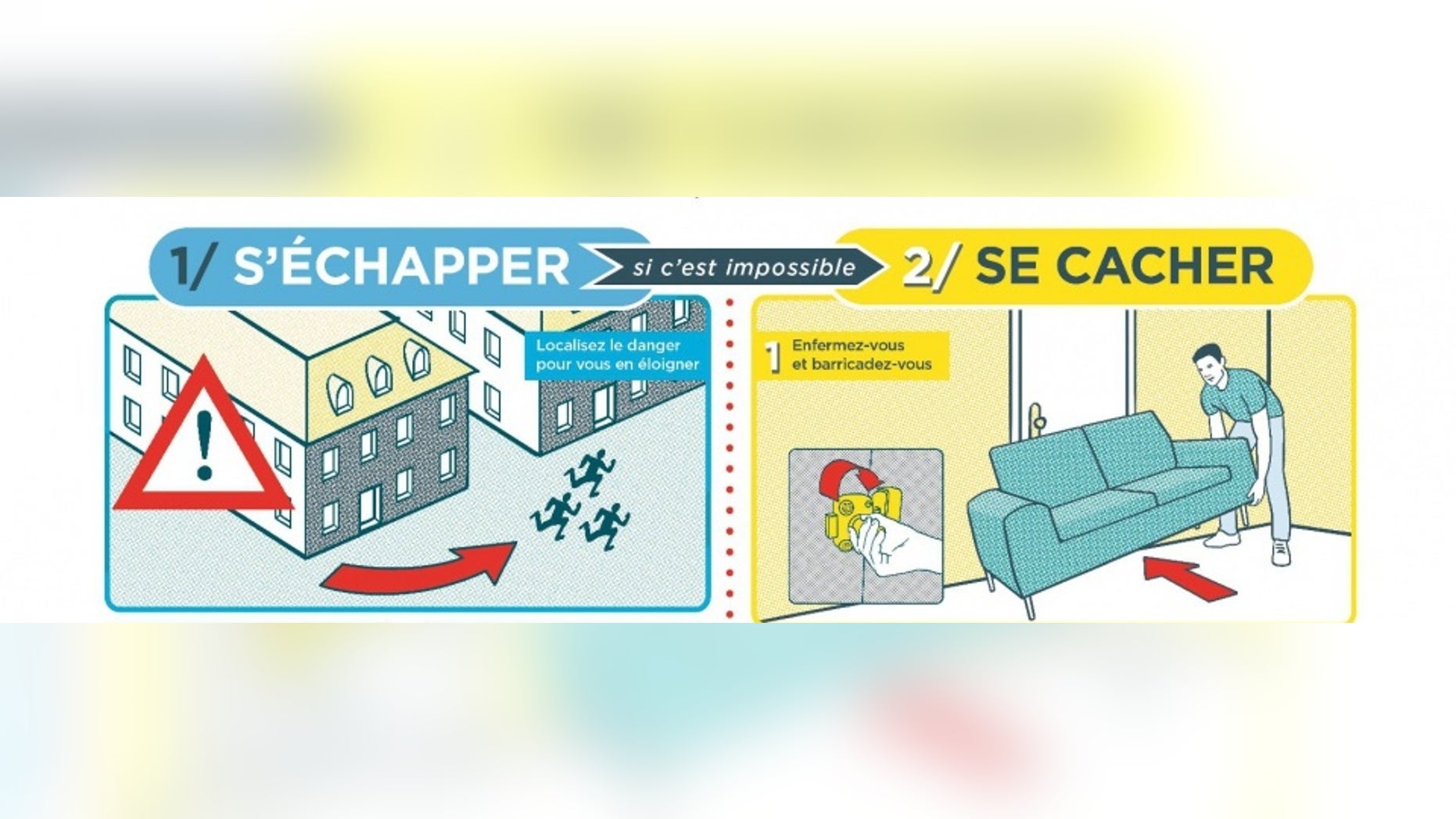 Belgian authorities said Friday they were searching for two new suspects in the Paris massacre investigation, both of whom used fake identity cards, as France released a "how-to" guide for surviving such attacks.
Posted Friday on the government's website, the guide has three-step instructions informing citizens they should "escape, hide, alert" in the face of danger.
It features diagrams suggesting ways to better protect oneself -- such as obstructing doorways with sofas, turning android devices to silent, hiding low under windows and not running toward police officers.
The new suspects, carrying bogus IDs with the names of Samir Bouzid and Soufiane Kayal, had been traveling in a Mercedes with another at-large suspect, Salah Abdeslam, when the car was checked Sept. 9 at the Hungarian-Austrian border, according to the Belgian Federal Prosecutor's office.
Officials there say the same identity of Kayal was used to rent a house in the Belgian town of Auvelais that authorities have searched as a possible site for making the suicide bombs used in the Nov. 13 attacks in Paris.
Belgian authorities said about 6 p.m. on Nov. 17, the false identity card in the name of Bouzid was used at a Western Union office in the Brussels area to send an $817 money order to Hasna Ait Boulhacen, cousin of the purposed attack ringleader, Abdelhamid Abaaoud.
Both Boulhacen and Abaaoud died on Nov. 18 when French police stormed their hideout in a Paris suburb.
The Associated Press contributed to this report.