New Silk Road? 1st China-London freight train arrives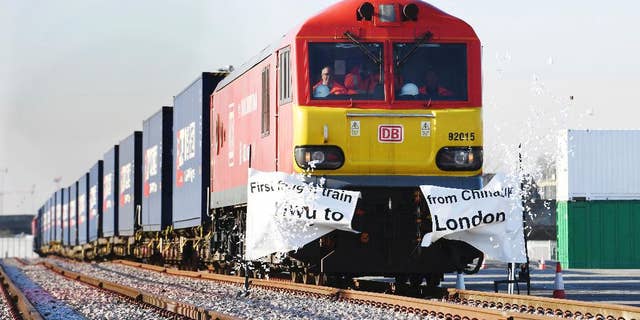 NEWYou can now listen to Fox News articles!
LONDON – The first direct freight train service from China to London has arrived.
The 18-day trip saw dozens of containers packed mainly with clothes transported from the city of Yiwu in eastern China to Barking in east London, via Kazakhstan, Russia, Belarus, Poland and western Europe.
The train entered Britain from France through the Channel Tunnel, completing a 7,456-mile (11,999 km) journey.
The service is faster than sending goods by sea. Weekly trains will initially be run to assess demand.
China Railway already has freight services to European destinations including Madrid and Hamburg. They are part of efforts to revive the fabled Silk Road trading routes to the West.