New Rule Compels Every Citizen to Vote in Argentina's Primary. Seriously.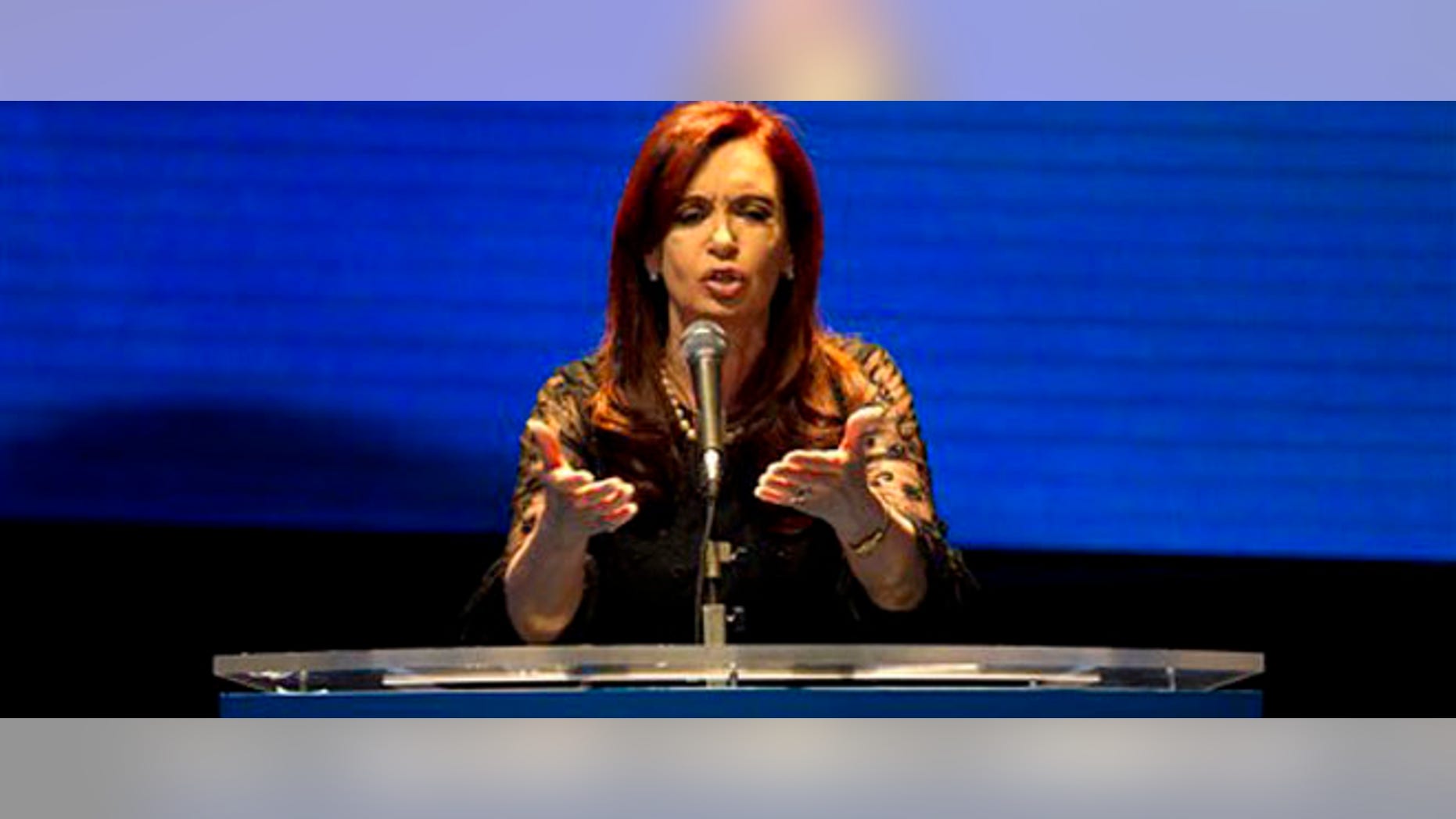 You want democracy? Here's your democracy.
Argentines have been ordered to vote Sunday in a presidential primary unlike anything they have seen before.
The idea of the open, simultaneous and obligatory primary was meant to deepen Argentina's democracy by forcing all the political parties to allow voters to choose candidates for president and vice president.
Instead, all the parties simply put forth a single slate for Sunday's election.
In some ways, that makes Sunday's vote little more than a nationwide beauty contest between President Cristina Fernandez and seven rivals. Polls suggest Fernandez has a wide lead over Sen. Ricardo Alfonsin and former President Eduardo Duhalde, with the others far behind.
But in a society as deeply polarized as Argentina's, where both the ruling party and a fractured opposition have long claimed to represent what most citizens want, the election also will give voters a chance to show exactly where their sympathies lie.
That could be the key to determining whether Fernandez coasts to victory in the Oct. 23 general election, or struggles to hold on to power.
What Sunday's vote really amounts to is the best campaign survey ever imagined -- one in which all adult citizens, 29 million people, are forced to participate, since they face fines and bureaucratic hassles if they don't show up at the polls. And the results are sure to shape the rest of the race.
To avoid a runoff election, the winner in October must get at least 45 percent of the vote, or more than 40 percent with a 10 percent lead over the second-place finisher.
If Fernandez clears this hurdle Sunday, "it's going to install the belief in society that she already won" October's vote, political analyst Ignacio Fidanza said. But if she receives less than 40 percent, that belief "gets complicated," he said.
The president has sought in every public appearance to make the ruling party's victory seem inevitable.
"I want to tell you to count on me for what remains to be done in this Argentina: deepening the politics of inclusion, continuing with this fantastic process of re-industrialization and job creation," Fernandez said at her closing rally earlier this week.
Any candidate who receives at least 1.5 percent of the vote in the primary can run again in the general election. But if Sunday's results make Fernandez seem vulnerable, leading voices in Argentina's long-divided opposition will call for the presidential also-rans to drop out and throw their support to the candidate most likely to defeat her in October.
Having voted their hearts on Sunday, this logic goes, Argentines should feel free to vote with their heads when it counts. But Fernandez's rivals have attacked each other so relentlessly that it may be difficult for them to come together.
The Associated Press contributed to this report.
Follow us on twitter.com/foxnewslatino
Like us at facebook.com/foxnewslatino