New report says 2014 marked peak of violence in Brazil, with more than 58,000 violent deaths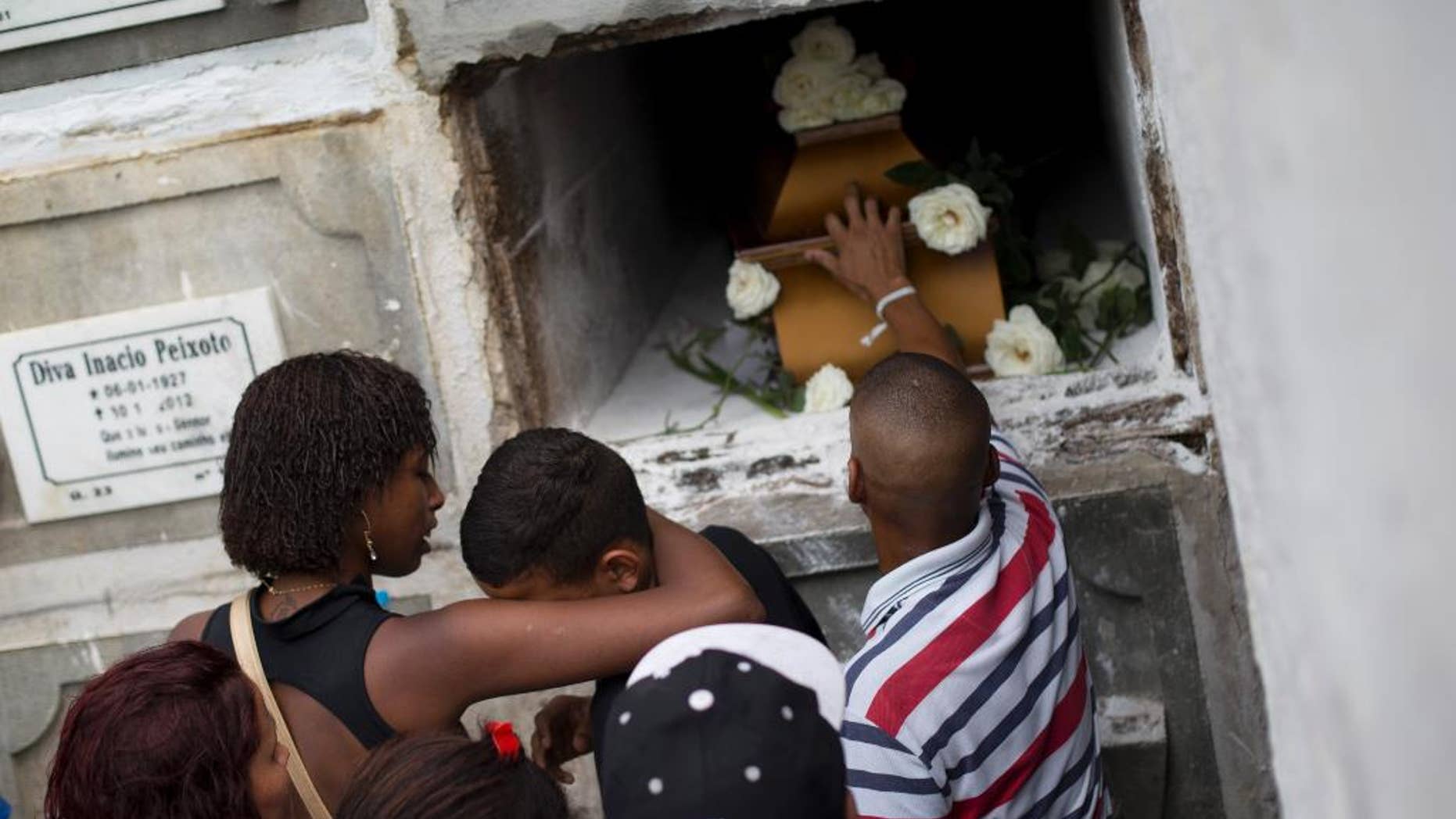 RIO DE JANEIRO – Brazil reached a new peak of violence last year with more than 58,000 violent deaths, a watchdog group said Thursday.
In a statement ahead of the release of its annual report on public security in the South American giant, the Brazilian Forum of Public Security said the number of violent deaths was up nearly 5 percent last year from 2013, when the country suffered a then high of 55,000 such deaths.
The report takes into account homicides, manslaughter, killings by police and robberies that end in deaths.
While homicide remains the top cause of violent death in Brazil, slayings by on- or off-duty police officers now are in second place, the statement said.
The arrest Thursday in Sao Paulo state of five police officers and a municipal guard suspected of involvement in a recent massacre underscored the lethality of Brazilian police. One officer had already been detained in connection with the Aug. 13 slayings of 19 people in Brazil's biggest metropolitan area.
Police investigators have suggested the killings were revenge for the slaying of a police officer and a municipal guard in armed robberies gone wrong days before the massacre.
Violence has long plagued Brazil but the country's security problems are now in the spotlight as Rio de Janeiro gears up to host next year's Olympic games. Rio was the second most dangerous state in terms of absolute numbers of violent deaths, according to the new report.
Bahia, in the country's impoverished northeast, was the leader in absolute numbers, while the small northeastern state of Alagoas had the highest rate of violent deaths, with 66.5 such deaths per 100,000 inhabitants.
The Sao Paulo-based forum is an independent nonprofit organization with no links to the government.