New president of Malawi says he wants to reconcile with former leader after disputed election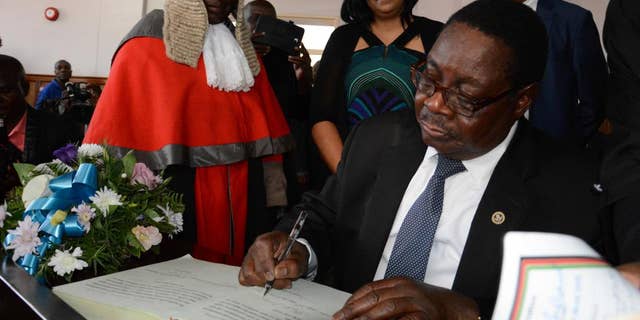 BLANTYRE, Malawi – The new president of Malawi has been inaugurated after an election that was disputed by his predecessor.
President Peter Mutharika said Monday that he had extended an olive branch to former leader Joyce Banda, who did not attend the inauguration at a sports stadium in Blantyre, Malawi's commercial capital.
Banda had sought to annul the May 20 vote because of what she said were irregularities and had called for another election in which she said she would not participate, but a court said her move was invalid.
Mutharika is the 74-year-old leader of the Democratic Progressive Party and brother of a president who died in 2012. He is a lawyer and a former foreign minister.