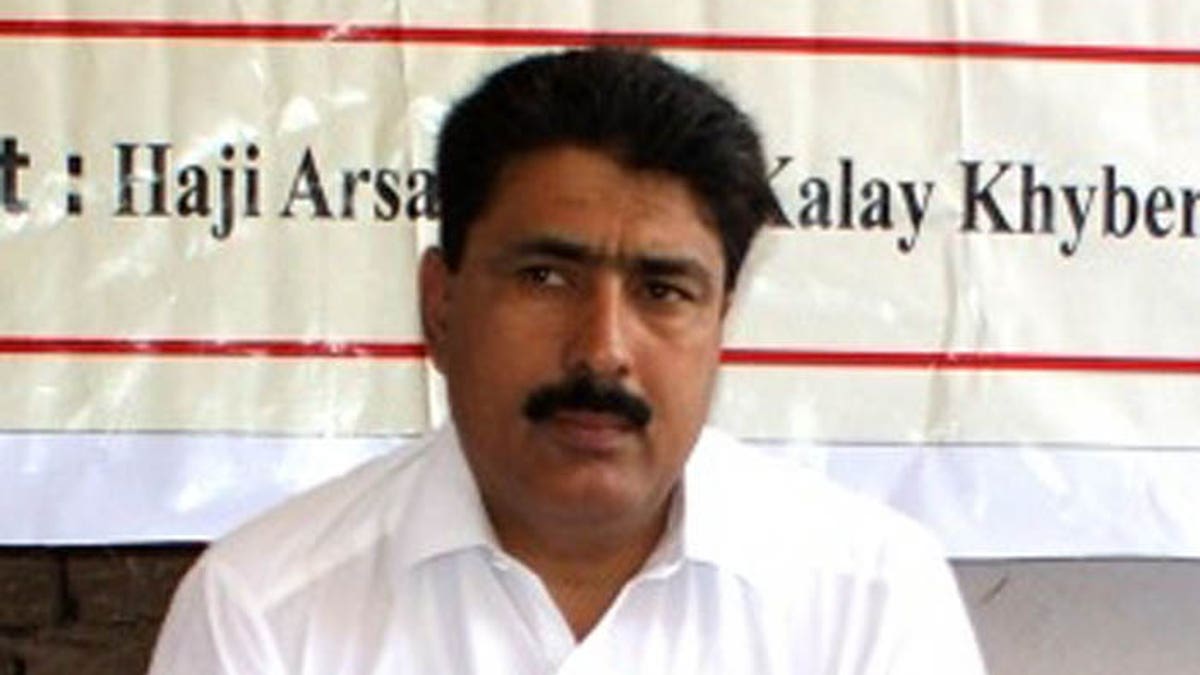 Pakistan's new regime is not likely to take up the cause of the doctor imprisoned after helping the U.S. get Usama bin Laden, a key official told FoxNews.com.
Neither U.S. diplomatic pressure nor the recommendations of a Pakistani commission that probed the events surrounding the May, 2011 raid in which the terror leader was killed is likely to get Prime Minister Nawaz Sharif to take action for Dr. Shakeel Afridi, according to his foreign minister, Tariq Fatemi. The new administration simply has other fish to fry, Fatemi said.
[pullquote]
"The priority items are the state of the economy which is virtually in a state of collapse and then the crippling energy shortages," Fatemi told FoxNews.com. "These are occupying the minds of the leadership."
Afridi faces 33 years in prison after a tribal court convicted him of colluding with terrorists, though the charges are widely viewed as a punishment for helping America. And even though a Pakistani report still under seal but obtained by FoxNews.com calls for Afridi to get a new trial, it won't be enough to prompt Sharif to get involved.
"It's not for the executive branch to decide if and when or what kind of trial it should be," said Fatemi, who previously served as Pakistan's ambassador to the U.S..
Afridi was helping the CIA with a Hepatitis B vaccination campaign that was secretly hatched to collect DNA samples from occupants of the Abbottabad compound where bin Laden was believed to be living. But it was during a phone conversation between Afridi and bin Laden's courier Sheikh Abu Ahmed Al-Kuwaiti, that National Security Agency eavesdroppers matched the courier's voice and verified bin Laden's presence. That cleared the way for the dramatic raid in which the Al Qaeda leader was killed.
Days later, Afridi was snatched up by Pakistani intelligence operatives, tortured and accused of terrorism. He has been in prison ever since.
The Abbottabad Commission Report states that Afridi's trial - at which he had no legal representation - undermined Pakistan's credibility. The commission recommended a new trial.
But Fatemi brushed aside the report, and said the administration defers to the tribal court.
"That is the court that functions in that part of the world since long before the establishment of Pakistan and till such time, that is the law in that part of the country and we have to respect it," he said.
Afridi's beleaguered legal team is looking to a hearing rescheduled for July 18 and hoping for relief. But his older brother, Jamil Afridi, said he is losing hope.
"I don't believe in this system or law," he told FoxNews.com. "My brother helped America and Pakistan but the price he is paying is beyond comprehension."
In the U.S., Afridi's most vocal supporter in Congress, Rep. Dana Rohrabacher, R-Calif., called for an amendment to the current defense bill that would suspend military aid to Pakistan until Afridi is freed.
"Dr. Afridi is a hero and we shouldn't be sending taxpayer dollars to his jail keepers," Rohrabacher said. "Pakistan held a sham trial that put Dr. Afridi away for 33 years and he has been tortured and has already spent over two years of his life in prison."
The U.S. has sent roughly $25 billion in aid to Pakistan since 2001 and this year's National Defense Authorization Act authorizes another $1.5 billion.
Secretary of State John Kerry is scheduled to visit Pakistan and meet its new leadership later this month.
"I want to meet Kerry but I don't have the contacts or sources that would schedule a meeting with him," Jamil Afridi said. "He should know what we are going through".