New mass grave found in Central African Republic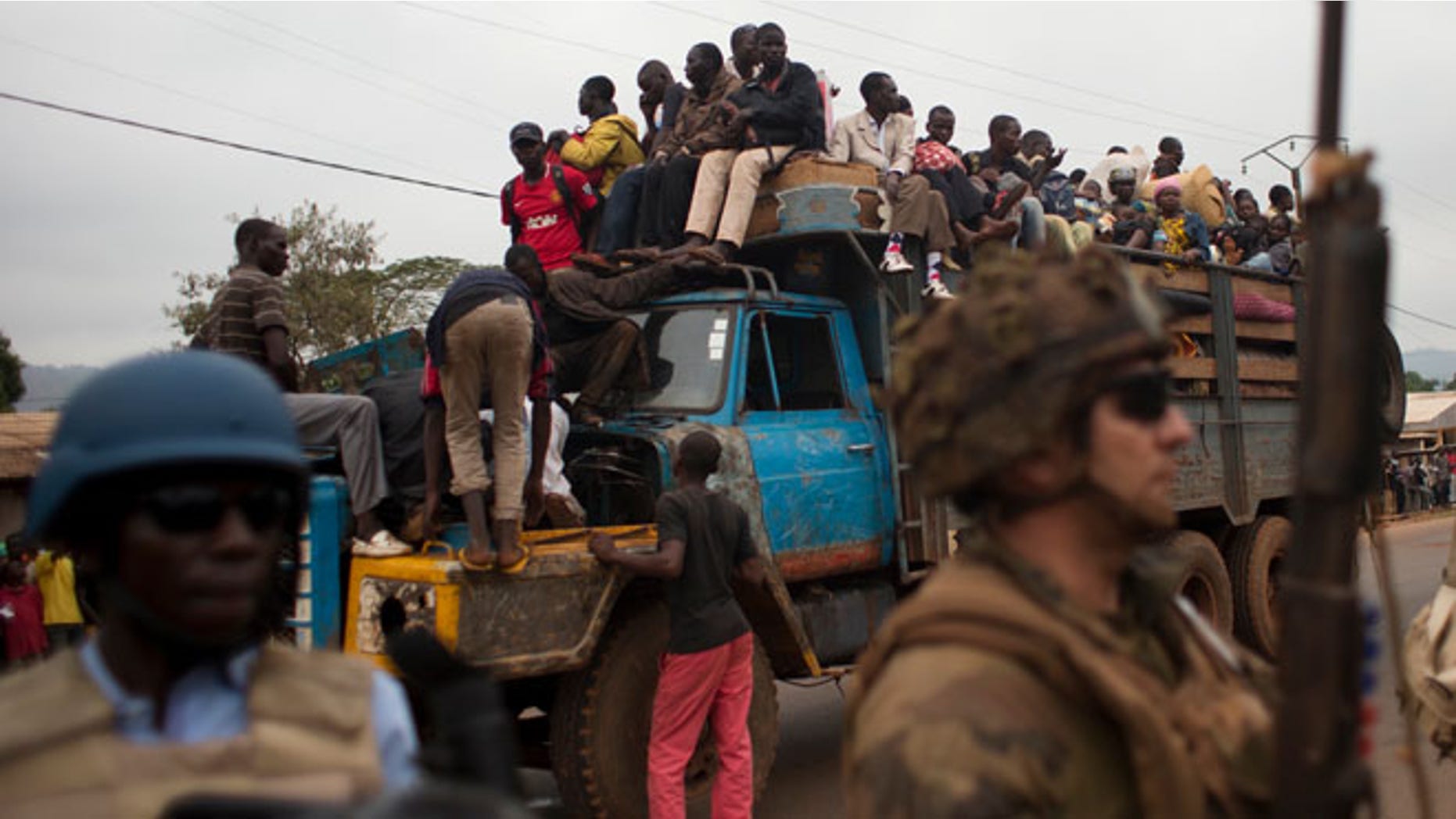 PARIS – French intelligence services have reported the discovery of a new mass grave in Central African Republic, France's defense minister said Tuesday.
In an exclusive interview with The Associated Press, Jean-Yves Le Drian said an intelligence memo Tuesday morning described a grave holding about 15 bodies somewhere outside the capital Bangui. He did not elaborate.
French authorities have passed on the information to international organizations including the United Nations for possible investigation, said a ministry official, speaking on condition of anonymity because he was not authorized to speak publicly on the matter.
Since December, France has deployed 1,600 troops and a U.N.-backed coalition of African states has sent about 4,600 to help end violence between Christians and Muslims that has left hundreds dead.
Without France's deployment, Le Drian said, "it would have been massive massacres everywhere."
European Union foreign ministers Monday approved a potential joint military force of about 500 troops to assist the French and African forces in Central African Republic.
In the interview, Le Drian said the international troops have so far provided focused on security in the capital, Bangui, but "sources of violence" remain elsewhere in the country -- which is about the same size as France.
"We'll have to deploy there," he said. "We can do it more easily once the Europeans arrive, by the end of February."
Gen. Francisco Soriano, the head of France's operation in Central African Republic, code-named Sangaris, first needs to ensure "a minimum of security" in the country, Le Drian said.
"He's prudent, he's not going to start clashes like that which could lead off track," Le Drian said. "So it's a slow movement, I know, but we have to move cautiously."