New Jersey father and son are captives in Angola after rapper Nas, Jemiah Jai skip out on concert date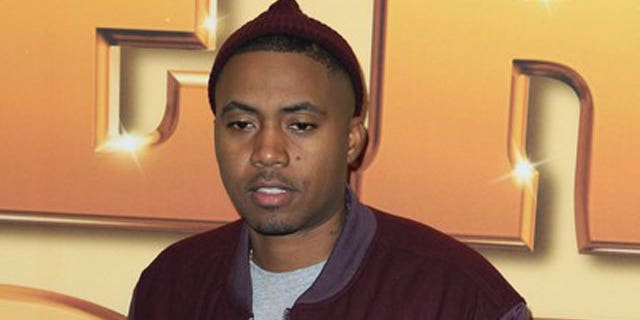 LUANDA, Angola – A New Jersey father and son were being held captive in a hotel in the southern African nation of Angola for 44 days and counting after New York City rapper Nas skipped out on a concert there.
Nas, along with budding rapper Jemiah Jai, reportedly pocketed $315,000 in advance, but never boarded a plane to perform New Year's shows in Luanda, the capital.
That left American concert promoter Patrick Allocco, 51, and his son Patrick, 22, of Morristown, N.J., stuck in a nightmarish dispute with a furious Angolan promoter and his gun-toting henchmen.
Worried wife and mother Abby Allocco said, "That they're being held for something that somebody else did is preposterous."
On New Year's Eve, when the duo realized the show would not happen, they hopped in a cab and rushed to the American Embassy. Instead of stopping at the embassy, the driver pulled up in front of a supermarket.
"Dad, this isn't good," the son whispered. "Let's get out of here." They jumped out and tried to pry open the trunk to grab their luggage. It was too late. About 20 guys armed with AK-47s encircled their taxi.
"Wait, wait," snarled the attackers, some clad in T-shirts with Angolan promoter Henrique Miguel's company name, Casa Blanca Entertainment.
One gunman grabbed young Patrick and smashed his head into an SUV, and both men were shoved into the back seat, the Alloccos said in a phone interview. "We are going to die," Allocco's son said.
The Alloccos were interrogated by local cops in Portuguese and then the DNIC, the country's federal investigation arm.
"Is Nas going to come?" the sole English-speaking officer demanded. "Why don't you call him and tell him to come? We still want him to come here."
The pair was finally released after six-and-a-half hours but told they could not leave the country, despite never being charged with a crime. Their passports had already been taken by officials when they entered the country, they said.
A public prosecutor said the junior Allocco could leave if they repaid $300,000, Patrick Allocco said. The Angolan promoter wants $75,000 more.
They claim they cannot pay demands with their own money because their $100,000 reserve has been depleted by $40,000 in phone calls to American authorities and by paying for necessities.
Three weeks into the ordeal, on Jan. 23, Nas finally forked over his $300,000 advance, Patrick Allocco said, but Jemiah Jai will not return the $15,000 she received.