New Israel-Palestinian Violence Erupts as Gaza Militants Offer Cease-Fire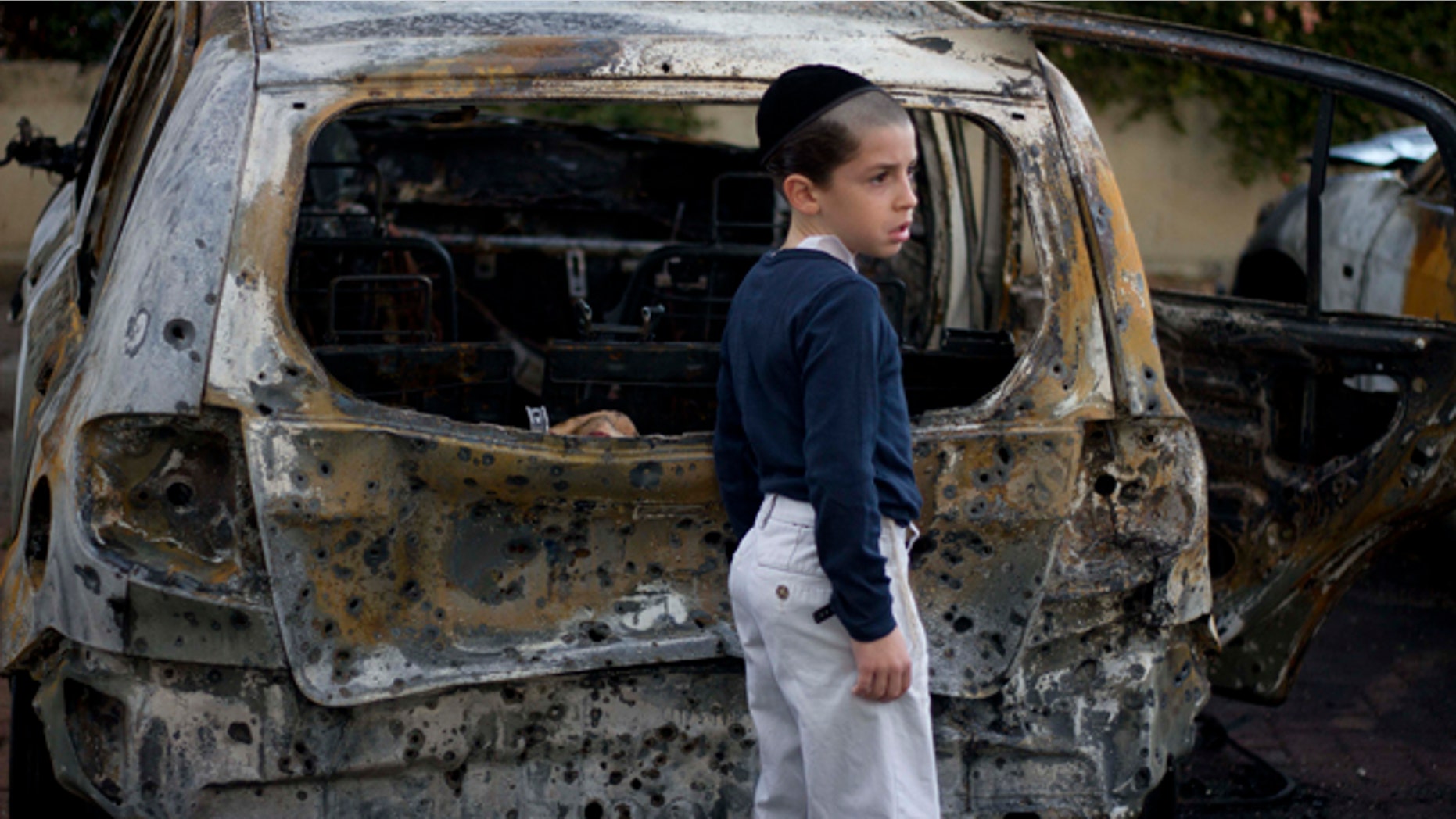 GAZA CITY, Gaza Strip – An Israeli aircraft struck a pair of Palestinian militants on Sunday, killing one man and wounding a second in a new eruption of violence.
The airstrike cast doubts on efforts to forge a cease-fire after the deadliest round of fighting in months. In all, 10 Palestinian militants and an Israeli civilian have been killed in a weekend of Palestinian rocket attacks and Israeli airstrikes.
The Democratic Front for the Liberation of Palestine, a small militant group, said the men targeted in Sunday's strike were members of the organization. The Health Ministry of the Hamas militant group, which runs Gaza, said the attack occurred along the territory's border with Israel.
The Israeli military confirmed the airstrike, saying the men were preparing to fire a rocket into Israel.
On Saturday, nine militants and an Israeli civilian were killed in some of the worst violence in the area in months. The exchange of fire continued overnight, with Palestinians firing 10 rockets into Israel in the early hours of the morning, and Israeli aircraft targeting six militant sites in Gaza, the military said.
But Sunday had been largely quiet following a cease-fire offer from Islamic Jihad, the Palestinian militant group responsible for most of the rocket barrages.
"When all jet fighters leave the skies of Gaza we will stop firing rockets," said Dawud Shehab, a senior member of Islamic Jihad.
The airstrike raised the likelihood that fresh fighting would erupt.
Israeli Prime Minister Benjamin Netanyahu did not formally address the Islamic Jihad offer. In a statement carried on Israel Radio, he said his country "does not want things to deteriorate," but would defend itself against anyone who would attack it.
Defense officials said the Israeli military was holding back in an effort to keep the violence from escalating further. They spoke on condition of anonymity because they were not authorized to discuss military operations.
The latest round of violence was set off by a rocket attack last Wednesday by Islamic Jihad. The group said that attack was meant to mark the 16th anniversary of the assassination of its founder by Israel.
Both sides, meanwhile, have braced for further strikes.
As a precautionary measure, Israeli officials closed schools in southern communities within 25 miles (40 kilometers) of Gaza, as well as Ben-Gurion University in Beersheba and several colleges, which were to have begun their academic year Sunday, police spokesman Micky Rosenfeld said. Police brought in reinforcements from other areas of the country.
More than 1 million Israelis live within the range of rockets possessed by Gaza militants.
In Gaza, militants who had been emboldened to remove their masks and emerge from their hideouts following a high-profile prisoner swap with Israel earlier in the month disappeared from the streets again. And the territory's ruling Hamas movement scaled back its police deployment, apparently afraid that police positions would be targeted by Israeli aircraft.
Hamas militants are not believed to be involved in the attacks, which were claimed by smaller factions. But Israel holds Hamas ultimately responsible for all violence against it emanating from the territory.