New Greek prime minister outlines crisis policy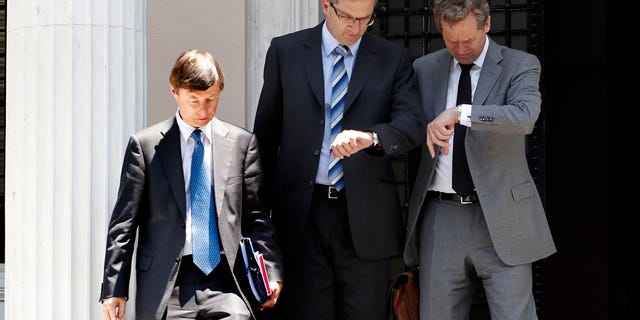 ATHENS, Greece – Greece's new three-party coalition government is ready to carry out long-delayed structural reforms, Prime Minister Antonis Samaras said Friday, as he acknowledged that the deficit reduction program has gone off target.
Tackling the country's deep recession, now in its fifth year, is a top priority, he said. To help the economy return to growth, some of the reforms demanded in Greece's bailout loan agreements might take longer than currently planned, he added.
"It is true that the fiscal reform program has gone off target," Samaras told Parliament during the presentation of his government's policy platform.
Greece has been lagging in reforms demanded by its international creditors in return for billions of euros (dollars) in rescue loans. Reforms were thrown further off track by protracted political uncertainty that led to two national elections in the space of six weeks in May and June, and left no party with enough votes to govern alone.
Samaras formed a power-sharing government shortly after his conservative party came first in June 17 elections.
"What we ask is to fight the recession," he said. He proposed delaying some austerity measures which are due to be completed within two years.
The government, made up of Samaras' conservatives, their traditional rival socialists and a small left-wing party, "aims to pull the country out of the crisis, correct the mistakes that were made, make up for lost time," Samaras said.
It will focus on selling state assets, such as the country's railway company, and liberalizing the energy market.
In his first public speech after recovering from serious eye surgery immediately after the elections, Samaras acknowledged the country had to make up for lost ground and pledged to fight against waste in public spending.
Samaras stressed that the new government was "determined to make a series of major structural reforms, not because our loan agreement asks it of us, but because we must. Some, in fact, should have been done years ago."
But he also lashed out at foreign officials who have publically suggested that Greece could be forced out of Europe's joint currency.
Greece can reverse the current negative market outlook, he said, warning however that officials in other European countries must stop predicting the country would drop out of the euro currency union.
"We can't be trying to restart the privatizations, attract investments, while foreign officials publically speak about the possibility of Greece returning to the drachma."
Parliament is to debate the policy statement and hold a vote of confidence in the new government at midnight on Sunday. With 179 of the legislature's 300 seats held by the coalition, the government is expected to easily pass the vote.