New German rail line connects Berlin to Munich in 4 hours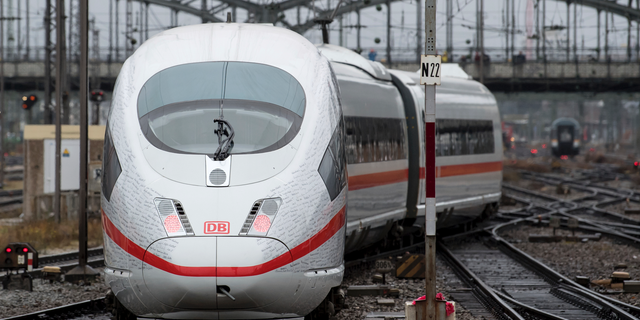 NEWYou can now listen to Fox News articles!
BERLIN – German rail operator Deutsche Bahn has opened a new high-speed rail line connecting Berlin and Munich that it hopes will compete with air travel between the two cities.
Deutsche Bahn said Friday the new line will shave up to two hours off the current trip between northeastern Germany and Bavaria with high-speed trains able to travel up to 300 kph (185 mph) and complete the journey in just under four hours.
That compares to about an hour of in-air flight time.
The fastest trains will run three times a day in either direction, while regular Berlin-Munich trains will run every hour on the route that runs through Erfurt and Nuremberg and also complete the journey 90 minutes faster than before.
The new line opens to the public Sunday.