New German FM Gabriel to visit Paris on 1st foreign trip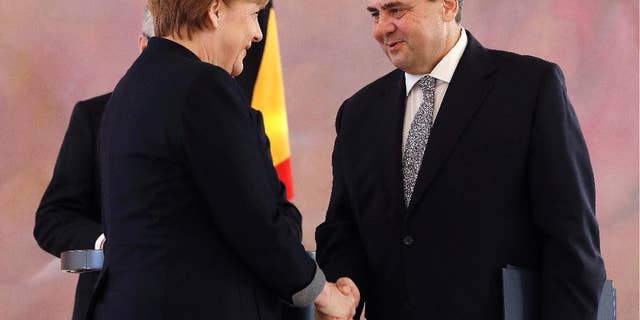 BERLIN – Germany's new foreign minister will visit France on Saturday for his first trip abroad.
Sigmar Gabriel assumed the post Friday as part of a Cabinet reshuffle prompted by the departure of the previous foreign minister, Frank-Walter Steinmeier, who's expected to become Germany's next president.
Foreign Ministry spokesman Martin Schaefer says Gabriel's meeting with his French counterpart, Jean Marc Ayrault, shows the importance Berlin places on its friendship with Paris.
Schaefer says a trip to Washington would be premature, as the nominee for U.S. secretary of state, Rex Tillerson, hasn't yet been confirmed.
Gabriel spent more than three years as economy minister in the "grand coalition" of Chancellor Angela Merkel's center-right Union bloc and the center-left Social Democrats.
Brigitte Zypries succeeded Gabriel as head of the Economy Ministry.