New French finance minister, in Germany, sees need to balance growth with budget commitments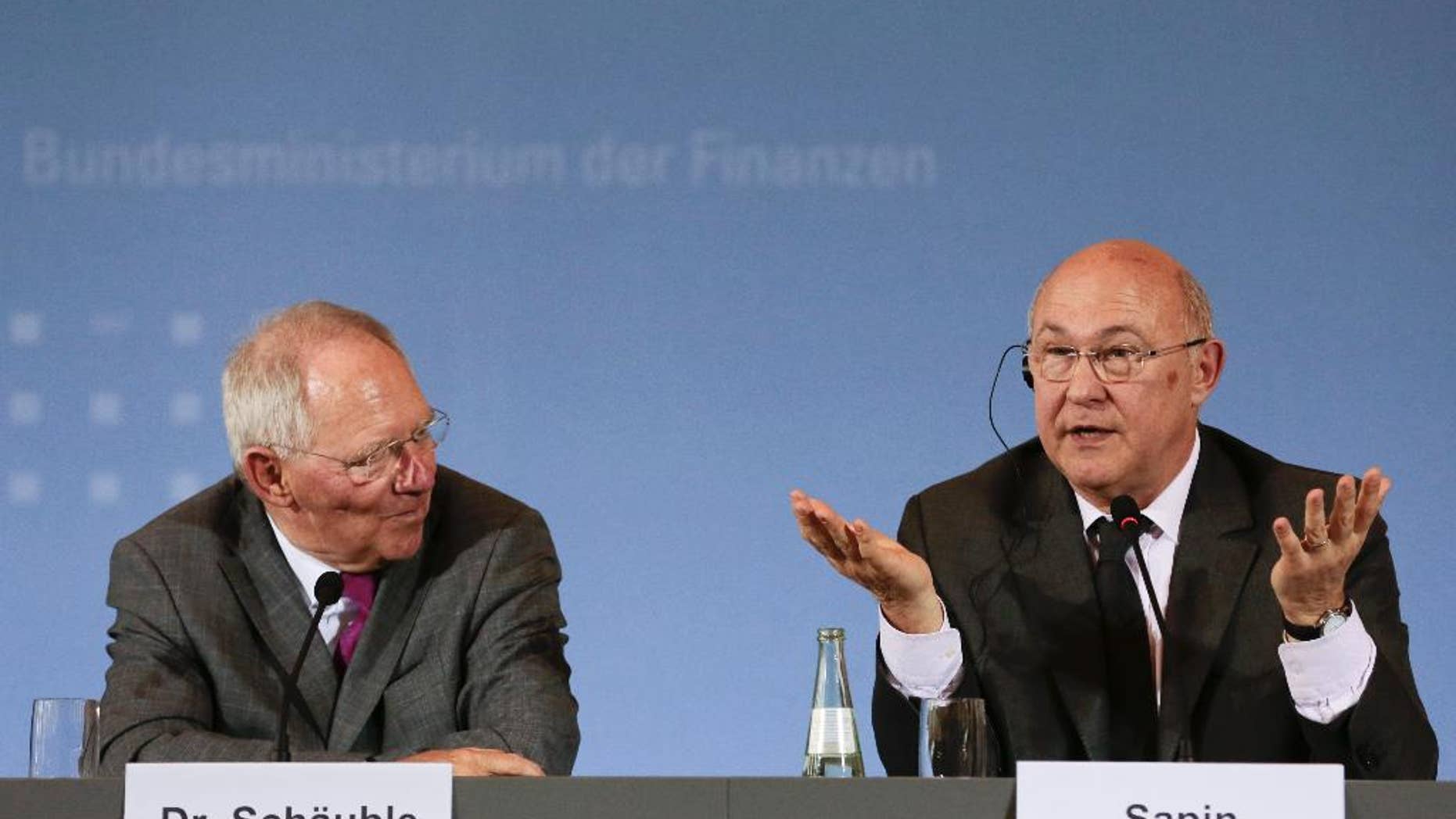 BERLIN – France's new finance minister has stressed the need to strike a balance between stronger economic growth and fulfilling Paris' deficit-cutting commitments.
During a visit to Berlin Monday, Michel Sapin stopped short of outlining specific details but advocated "a balance between the necessary respect for commitments and growth higher than today's."
Last week, Sapin said the pace at which France reduces its deficit to 3 percent of the country's annual GDP from last year's 4.3 percent should be discussed. France previously promised to do so by 2015.
Cutting the deficit aggressively by slashing spending could hurt France's growth and stifle efforts to reduce sky-high unemployment.
Sapin's German counterpart Wolfgang Schaeuble appeared keen to downplay the issue — saying France is aware of its responsibility and "Germany needs a strong France."