New Citizens founder's manifesto blocked in China, group member's backtrack highlighted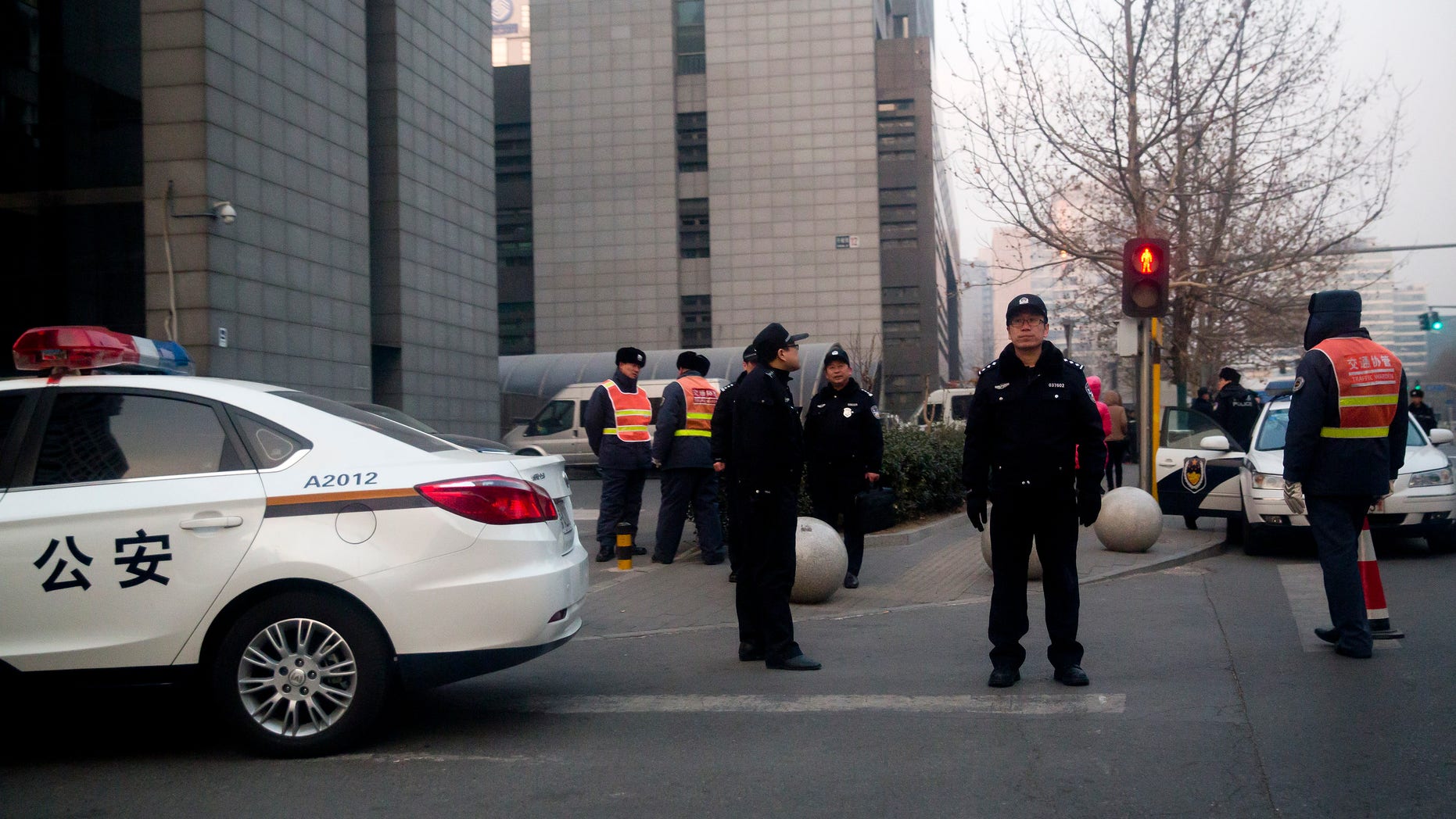 BEIJING – A manifesto written by the founder of a grassroots group for his trial was scrubbed Thursday from China's Internet, while state-run media highlighted a prominent financier's severing of ties with the man.
The moves were aimed at quashing or controlling public discourse about the New Citizens movement, whose loosely organized members have faced a stern crackdown after organizing several small rallies calling for the disclosure of officials' assets to curb graft and for equal opportunities in education.
Legal scholar and New Citizens founder Xu Zhiyong went on trial Wednesday on charges of disturbing public order, and up to six other members were to be tried Thursday and Friday, though three of the trials were postponed.
The group has come under fire even though many of its issues overlap with the stated goals of Communist Party leaders, including curbing corruption. But the campaign against the grassroots activists reflects the leadership's wariness of any group that could generate enough momentum to challenge its one-party rule.
Late Wednesday, the Beijing No. 1 Intermediate People's Court announced it had released venture capitalist Wang Gongquan, one of Xu's strongest allies, from detention after Wang confessed to the same charge. The state-run Beijing Times quoted Wang as expressing remorse, promising to cut ties with Xu, and suggesting Xu also admit guilt.
"The authorities want to use this to humiliate Wang Gongquan while dividing supporters of the New Citizens movement," legal scholar Teng Biao said in an interview.
Xu is expected to be found guilty and sentenced to up five years in prison. He refused to answer any questions in court Wednesday. Instead, he tried to read a lengthy statement at the end of the proceedings but was cut off by a judge.
That statement — a manifesto apparently aimed at the broader Chinese public — was released by his lawyer later Wednesday. However, references to it on China's social media and file-sharing services were deleted by censors, and there was no coverage in state media of his trial.
His statement is likely circulating in a very limited way among activists and supporters via cellphone messages.
"The day will come when the 1.3 billion Chinese will stand up from their submissive state and grow to be proud and responsible citizens. China will become a country that enjoys a civilized political system and a happy society in which freedom, justice, and love prevail," Xu wrote.
"The disempowered will be redeemed, as will you, you who sit high above with fear and shadows in your hearts."
Foreign journalists and outside observers were not allowed into Xu's trial. Police were unusually aggressive in blocking foreign reporters from the court venue, in some cases roughly whisking crews into vehicles to remove them from the scene.
Last year, a document purportedly circulated by the Communist Party's top leadership warned of the dangers of citizen movements, characterizing them as Western-backed groups aimed at forming a political opposition force.
Since April, at least 17 people associated with the New Citizens movement have been arrested, and three were put on trial last December. Those verdicts are still pending.
On Thursday, a court in Beijing's Haidian district postponed the trial of New Citizens member Zhao Changqing until at least February after defense lawyers questioned the legitimacy of the court, complained they were prevented from copying evidence, and raised doubts over whether Zhao would get an open trial, said his lawyer, Zhang Xuezhong.
Two trials originally scheduled for Friday also were postponed to Monday, probably because of the unavailability of some of the defendants' lawyers, two lawyers involved in the cases said.
Xu said in his statement that a rally held last February to petition the Education Ministry did not disrupt public order because it had been peaceful and orderly and that the ministry — as a government entity — is excluded from the definition of public places in China's criminal code.
"Public order was not disrupted as a result of our actions, which infringed on the legitimate rights of no one," Xu wrote. "I understand clearly that some people have to make sacrifices, and I for one am willing to pay any and all price for my belief in freedom, justice, love, and for a better future of China.
"If you insist on persecuting the conscience of a people, I openly accept that destiny and the glory that accompanies it."