New Bio of Executed WWII Pastor/Spy Reveals U.S. Influence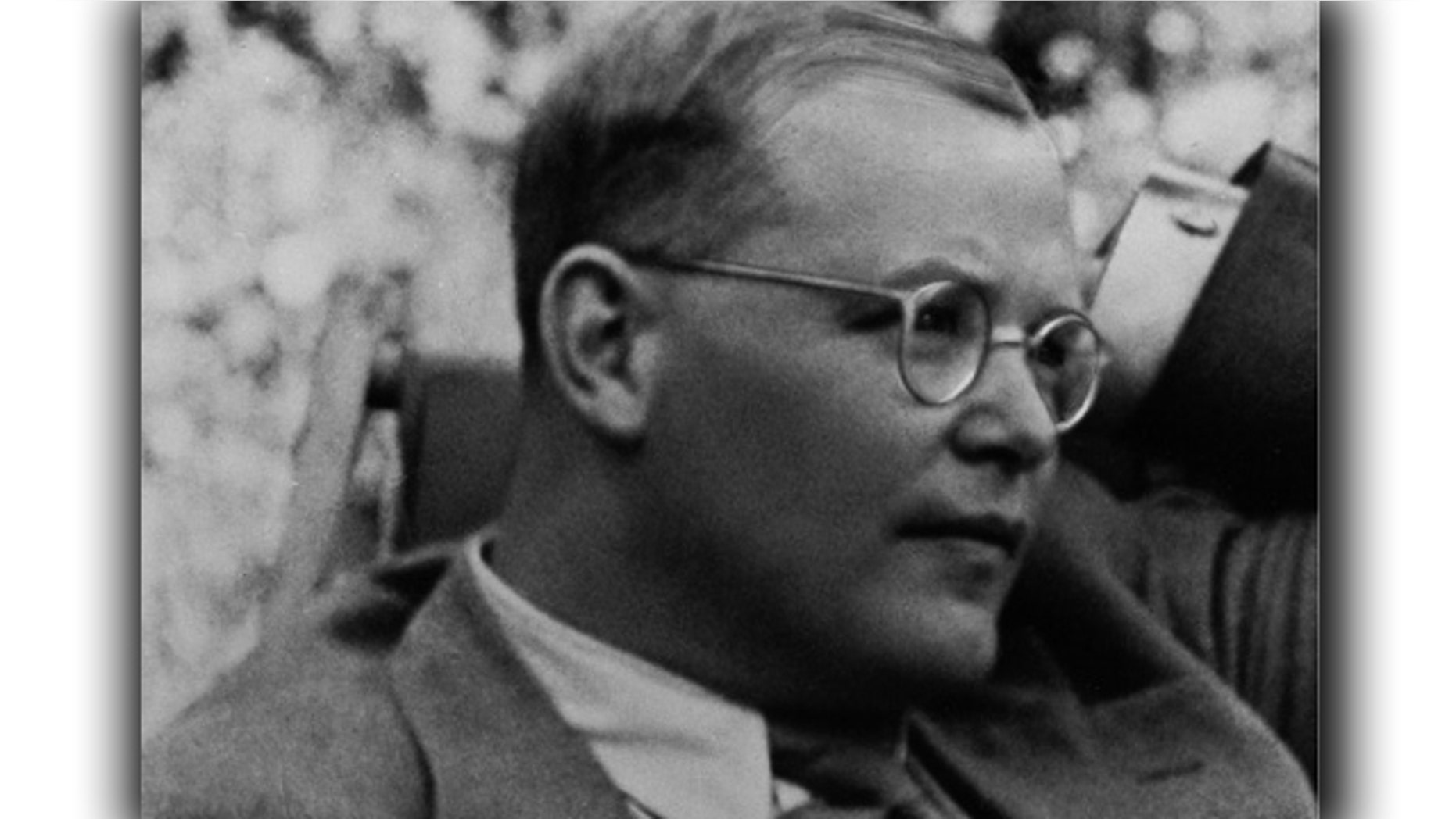 On April 9, 1945, 65 years ago today, just a few weeks before an allied offensive brought Germany to its knees and ended World War II in Europe, a young, mild-mannered Lutheran theologian was hanged by the Nazis in Flossenburg Concentration Camp.
His crime ... conspiring to assassinate Adolf Hitler.
Dietrich Bonhoeffer, a theological genius of the 20th century, is now emerging as a war hero, martyr and spy.
"What is so amazing about the story of Bonhoeffer is that he puts a completely different spin for us as Americans on World War II," says Eric Metaxas, author of "Bonhoeffer: Pastor, Martyr, Prophet, Spy" (Thomas Nelson, 2010), the first biography in 40 years of this influential Christian. The book is being released on Friday, the anniversary of Bonhoeffer's execution.
"Christians all over the world have read his books," Metaxas says, "but very few people know the full story of his involvement in a plot to kill the head of the German state."
Bonhoeffer is revealed in the book as one of the few German Christians who refused to appease Hitler and his perverted interpretation of Christianity. Bonhoeffer's staunch resistance to the Third Reich and his push for civil disobedience cost him his life.
His enriched faith, however, was born in America in 1930, when spent a year at Union Theological Seminary. But the most profound American influence was at New York's Abyssinian Baptist Church in Harlem. There he heard the powerful preaching of civil rights pioneer Dr. Adam Clayton Powell, Sr., and the deeply emotional music of what he called "negro sprituals."
Bonhoeffer became a passionate parishioner and Sunday school teacher at the Harlem church.
"The experience he had in Harlem deepened his faith in such a way that when he came back to Germany, he felt called by God," Metaxas says. "It wasn't just theology in his head. He felt called by God to obey God. For him that meant very clearly to stand up for the Jews."
Perhaps one other experience in America cemented his "stand for the Jews."
On Bonhoeffer's first and only Easter in the United States, he tried to attend services at one of New York's famous churches. But he couldn't get in; they were so packed, you needed tickets to attend. Wanting to be in a house of worship on Easter Sunday, Bonhoeffer went instead to a synagogue, where he heard the charismatic Rabbi Stephen Wise. Bonhoeffer wrote to his grandmother …
"He delivered an enormously effective sermon on corruption in New York and challenged the Jews, who make up a third of the city, to build from this city the City of God, to which the Messiah would then truly be able to come."
In 1914, Wise co-founded the NAACP, and he was instrumental in the creation of the World Jewish Congress. A synagogue in New York City bears his name.
Wise's grandson, also named Stephen, now in his 80s, has been spearheading an effort to get Bonhoeffer's name listed with Yad Vashem, the Holocaust Martyrs' and Heroes' Remembrance Authority, in Israel, as one of the "Righteous Gentiles" of the Holocaust.
What Bonhoeffer came away with from his New York experience was a willingness to stand by the true faith. He wrote to Rabbi Wise, telling him what the Nazis were doing to the Jews, and how the "religious" people were complacent.
"There were many German churchgoers, whether they were Christians or not I don't know, but they went to church and somehow they made peace with the Nazis," Metaxas says. "They thought there was nothing wrong. Bonhoeffer had such a devoted faith he knew without any question that the Nazis were anti-Christian and they were evil, and if he didn't stand against them he would have to answer to God."
Bonhoeffer believed he was called by God to help those who wanted to assassinate Hitler.
"Bonhoeffer was not a pacifist," Metaxas says. "And that will be news to a lot of people who think of Bonhoeffer as their hero, as some kind of pacifist."
He was willing to be involved in a plot to kill Hitler. "He wasn't helpful as a gunman; he was helpful with contacts all around Europe," Metaxas says. "He had the ability because he had ecumenical church contacts to work as a double agent, and that is what he was, he was a double agent."
The plot was discovered, and Bonhoeffer was arrested in 1943.
Two years later, as the Battle of Berlin raged, it was clear that the Third Reich would be defeated. But Hitler wanted his enemies dead, including Bonhoeffer.
On April 9, 1945, Bonhoeffer was hanged. Three weeks later, Hitler committed suicide.
On May 1, German forces in Italy surrendered. The next day, German forces in Berlin surrendered. On May 7, 1945, the unconditional surrender of all German forces was signed. The war in Europe was over.
What was left in its wake was the murder of 6 million Jews and a legacy that has tarnished the Christian faith in Europe.
But the legacy that Bonhoeffer leaves future generations is of the untold dangers of idolizing politicians as messianic figures. Not just in the 1930s and '40s, but today as well.
"It's a deep temptation within us," says Metaxas. "We need to guard against it and we need to know that it can lead to our ruin. Germany was led over the cliff, and there were many good people who were totally deluded."
Bonhoeffer, says Metaxas, was a prophet. He was a voice crying in the wilderness. He was God's voice at a time when almost no one was speaking out against the evil of the Nazis.