Nevada teen pleads guilty in Uganda counterfeit case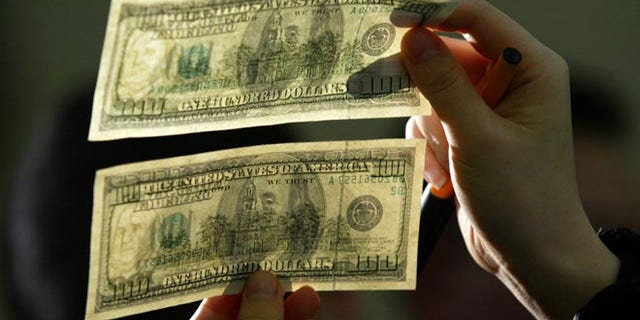 PITTSBURGH (AP) – A 19-year-old Las Vegas stagehand pleaded guilty Tuesday to distributing nearly $250,000 worth of counterfeit U.S. currency that investigators say was printed in Uganda and shipped to him by a man married to the late dictator Idi Amin's granddaughter.
Zackary Ruiz acknowledged conspiring with 28-year-old Ryan Gustafson, who is awaiting trial on charges he used computers and printers to make at least $1.4 million in bogus bills while living in Uganda.
Gustafson shipped about $400,000 of it to people in the United States, including Ruiz, who was still in high school when he would re-ship it directly to purchasers or other middle men, prosecutors said.
Ruiz took an unspecified percentage of the money customers paid for the bogus $20, $50 and $100 bills, Assistant U. S. Attorney Shardul Desai told the judge. Ruiz accepted payment in bitcoin and also used the digital currency to relay proceeds to Gustafson, the prosecutor said.
Gustafson has pleaded not guilty. He remains jailed because Desai contends Gustafson remains a risk to flee to Uganda, where Gustafson has a young daughter with his wife, the granddaughter of the late dictator who allegedly had as many as 500,000 people killed when he ruled in the 1970s.
Ruiz must return for sentencing April 18, when he faces at least 4½ years in prison.
Ruiz was clearly nervous when the nearly two-hour hearing began, giving hesitant answers to routine background questions, stopping to confer with his defense attorney several times and prompting the judge to recess for 20 minutes so Ruiz could regain his composure.
Defense attorney Stanley Greenfield told the judge that Ruiz has completed 12th grade, but is still studying for a test required for a high school diploma in Nevada. Ruiz told the judge he works as a stagehand for various live shows in Las Vegas and still lives with his mother and sister.
Ruiz and his attorney declined to comment and wouldn't answer questions about how he wound up working with Gustafson.
But Desai said they met online through Community X, an encrypted website that Gustafson invented. Eventually, that site morphed into Community X HQ — a site used by Gustafson's "inner circle" — and a separate "recruitment site" where Gustafson, Ruiz and others tried to enlist still others to pass the bogus currency.
Ruiz would advertise the bills on websites like Reddit.com for sale as "Disney Dollars by Mr. Mouse Produced by Mr. Clock." Mr. Mouse was Ruiz' alias, while Gustafson went by the online name Willy Clock, Desai said.
Between $20,000 and $30,000 was shipped to a Pittsburgh man who became a cooperating witness when a bogus $100 he passed at a coffee shop in December 2013 was discovered and, eventually, traced back to Gustafson, investigators said.
Like us on Facebook
Follow us on Twitter & Instagram