Netherlands summons Russian envoy over MH17 probe criticism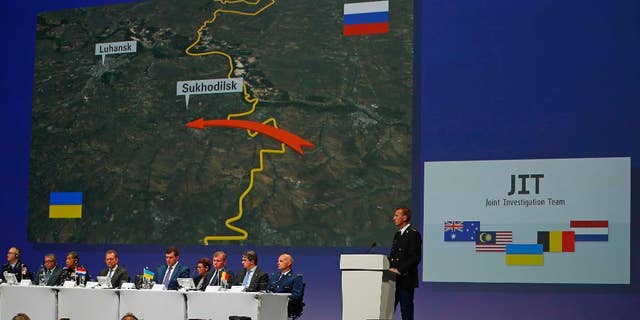 NEWYou can now listen to Fox News articles!
THE HAGUE, Netherlands – The Netherlands has summoned Russia's ambassador to complain about Russian criticism of the Dutch public prosecutor's office over the probe into the downing of Malaysian Airlines flight 17.
The Russian ambassador was called Friday to the foreign ministry in The Hague over statements that the Dutch say question the office's "professionalism, integrity and independence."
The international criminal investigation concluded that a missile which destroyed the Malaysian passenger jet over Ukraine in 2014 and killed all 298 people aboard was fired from rebel-controlled territory by a mobile launcher trucked in from Russia and hastily returned there.
Dutch Foreign Minister Bert Koenders said that "given the convincing nature of the evidence, Russia should respect the results that have been presented, rather than impugning the investigation and sowing doubt."