Netherlands forward Robben vows not to change despite penalty furor after World Cup win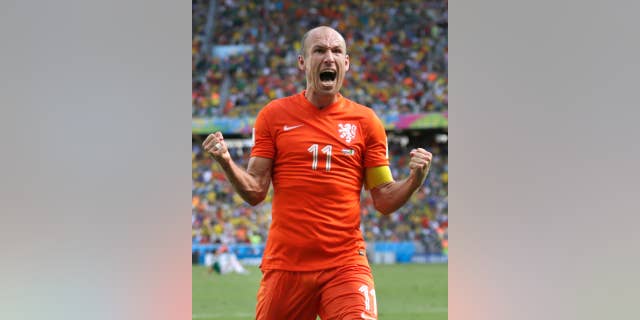 RIO DE JANEIRO – Arjen Robben says he won't change his playing style or personality after winning a decisive stoppage-time penalty in the Netherlands' 2-1 win against Mexico.
Robben provoked a furor after Sunday's round-of-16 match by telling Dutch broadcaster NOS he had dived in a first-half incident, but not for the penalty when he was challenged by Mexico captain Rafa Marquez.
Robben tells reporters: "I don't change myself, that is my personality. I think it's good."
The Dutch forward says he was "very honest" in the television interview.
Robben said at a team news conference that "sometimes you are punished for honesty."
Asked if he feared disciplinary action from FIFA for his comments, Robben said: "Not at all. Why?"