Netanyahu, wife, son questioned by police in corruption case
Police on Monday questioned Israeli Prime Minister Benjamin Netanyahu, his wife Sara and son Yair, in a high-profile corruption investigation revolving around Bezeq, the Israeli telecom giant.
While the prime minister faced investigators at his official residence in Jerusalem, his wife and son were summoned to the police's national fraud unit headquarters. This was the first time Yair is being questioned, and police questioned him under "warning," making his a suspect as well. Police said they believed he ordered Netanyahu's former media adviser Nir Hefetz to alter news coverage favorably on the website Walla while being aware of the alleged benefits given by his father to Bezeq.
Both Netanyahu and his wife were questioned last month in this case.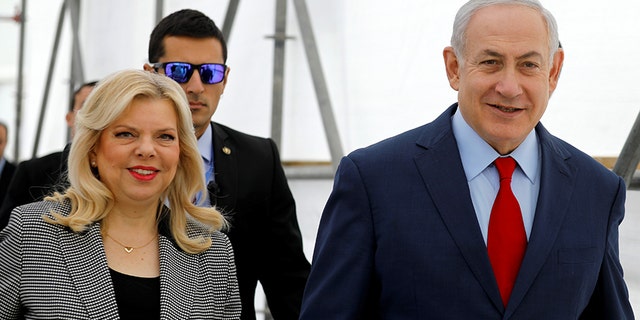 The investigation, known as Case 4000, has dealt with the relations between Netanyahu and Bezeq's controlling shareholder, Shaul Elovitch, who also controls Walla.
Two of Netantahu's former confidants who recently signed a state witness deal – Hefetz and former communications ministry director-general Shlomo Filber – were summoned to the Lahav 433 unit and provided investigators with information as needed.
Police on Monday also questioned two other suspects in the case, Elovitch and his wife, Iris. And, a former official from Netanyahu's bureau was questioned under caution.
Police reportedly suspect Sara Netanyahu was in touch with Iris Elovitch, and through her, acted to receive favorable coverage in Walla. Sara Netanyahu was quoted as saying: "You are killing me. You are slaughtering us. You are ruining the country."
"What kind of a website is this?" she reportedly asked. "What's going on here? Change it. Do something about it. You are the owners of the website. Do it quick."
The prime minister's office responded to the report by denying any wrongdoing, and accusing the media for conducting a witch hunt: "This is yet another step in the false and one-sided leaking campaign that is intended to harm the prime minister and the Likud government, by harming and incriminating his wife."
Police have recommended indicting Netanyahu on corruption and bribery charges in two other cases.