Netanyahu walks back claim he talked to US over West Bank settlements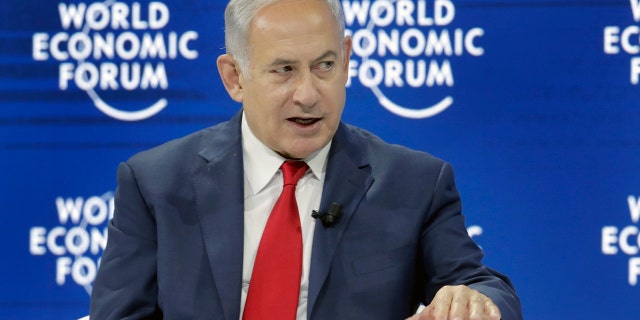 Israeli Prime Minister Benjamin Netanyahu walked back his own statement Monday about recent discussions with the White House about annexation of Israeli settlements in the West Bank.
A senior White House staffer had denied such discussions about Israel's West Bank settlements, seen as a complicating factor for peace, had taken place. "Reports that the United States discussed with Israel an annexation plan for the West Bank are false. The United States and Israel have never discussed such a proposal, and the president's focus remains squarely on his Israeli-Palestinian peace initiative," said Josh Raffel, a White House spokesman.
A statement issued by the prime minister's office Monday evening clarified that, "Prime Minister Benjamin Netanyahu updated the Americans on the initiatives being raised in the Knesset, and the Americans expressed their unequivocal position that they are committed to advancing President Trump's peace plan."
Hours earlier, Netanyahu announced that he has been in talks with the White House on a "historic" initiative to annex Israeli settlement areas in the West Bank. "I can tell you that for a while now I've been talking about it with the Americans," Netanyahu said during a Likud faction meeting in the Knesset, Israel's unicameral parliament. "I'm guided by two principles in this issue … optimal coordination with the Americans, whose relationship with us is a strategic asset for Israel and the settlement movement — and the fact that it must be a government initiative rather than a private one because it would be a historic move."
President Donald Trump, in an interview published Sunday in the Israel Hayom daily newspaper, expressed concerns about Israeli settlement building, which the Palestinians and most of the international community view as illegal obstacles to peace. The Trump White House has been less publicly critical of Israel's settlement building than previous administrations, including that of his predecessor, Barack Obama.
Trump's comments about Israel mark rare criticism from a president who publicly has sparred with the Palestinians while forging warm ties with Israel ahead of the expected presentation of a U.S. peace outline.
Israel Hayom is owned by American billionaire Sheldon Adelson, a Trump backer and a supporter of Netanyahu.
The Associated Press contributed to this report.