Netanyahu: Palestinians must prove they want peace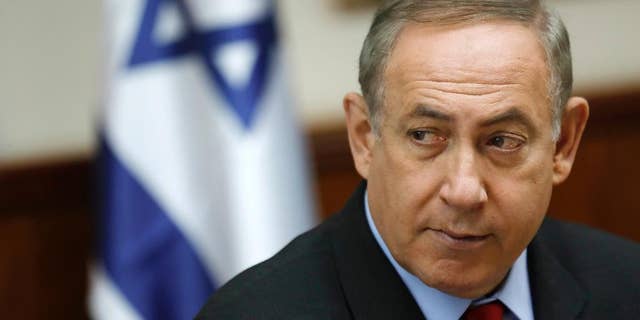 NEWYou can now listen to Fox News articles!
Israeli Prime Minister Benjamin Netanyahu said Friday in an exclusive Fox News interview that Israel would make peace with Palestinians by demanding they "pass the test of peace."
Netanyahu told Fox News' Sean Hannity in Jerusalem that the world doesn't have to pressure him to make peace with Palestinian President Mahmoud Abbas.
"I want peace. I've been to war," Netanyahu said on "Hannity."
The Israeli Prime Minister said the first test of peace is for Palestinians to prove they want it.
"Confront terrorism, stop rewarding terrorism, stop paying terrorists, and don't finagle the books," Netanyahu said. "What they do is 'ok, we won't pay directly, we'll pay it to somebody else and they'll pay it to the terrorists' in a sort of circular fashion."
Netanyahu said Palestine must "come clean" and stop paying terrorists.
President Trump is set to meet with Palestinian President Mahmoud Abbas on May 3.
Watch the full exclusive interview with Prime Minister Netanyahu at 10pm ET Friday on "Hannity."