NerdWallet: Turning Home Upgrades Into Sky-High Sale Prices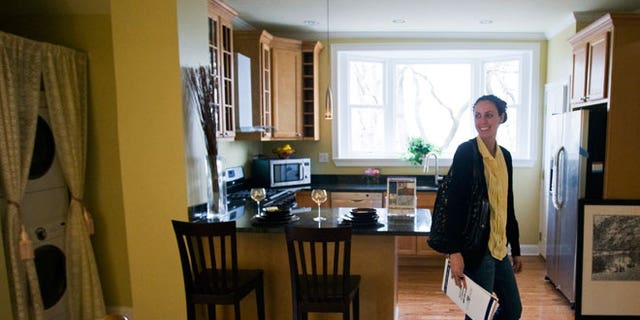 Back before the subprime bubble popped, it was the commonly received wisdom that any money you put into your house came back to you when you sold it. Homeowners had easy access to HELOCs (Home Equity Line of Credit), and used them to make any upgrades that their heart desired.
Since then, we saw the housing market crash, and now we're seeing the green shoots of new growth, as home sale prices and homeownership rates across the U.S. begin to slowly rebound.
In 2013, how do property upgrades translate into dollars? Do experts still make the recommendation that money spent on your home is money you will get back someday, in the form of a higher sale price?
The answer? Not exactly.
But that's a good thing. The subprime crisis was caused in part by baseless optimism over home prices, and today cooler heads prevail. In 2013, there are a few solidly grounded recommendations experts can make to help you increase your home's value, which are better strategies today than ever before.
Green upgrades are both more in-demand, and cheaper, today
Perhaps one of the best areas to explore when seeking to add value to your home are energy efficient upgrades, according to Patrick Chu, CPA, CFP®, a wealth adviser based in Newport Beach, Calif. Chu outlines three primary reasons why: there are tax credits available to defray the cost, they're cheaper to have done today than they were in the past, and they start saving you money on utilities as soon as they're installed, meaning you don't need to move out to start reaping the financial benefit of this upgrade. When you do move out, prospective buyers are pretty likely to appreciate those savings, too.
"Through 2013, you may claim a non-business energy property credit of 10 percent to 100 percent of the cost of certain energy-saving equipment installed in your primary home," Chu said. He added that through 2016 borrowers may be eligible for the residential energy efficient property credit, which is a tax credit of 30 percent of the cost of installing qualified alternative energy equipment in your home, including solar water heaters, solar electric equipment, and wind turbines. "You should contact your tax adviser for all of the little details," he advised.
Increasing your home's basis
The tax basis of your home affects the amount of money you will actually take away from a final sale. While "basis" may be a tricky concept, think of it as your home's worth for tax purposes. When you sell the home, the amount on money on which you must pay capital gains taxes is determined from subtracting the basis from the sale price. Chu explained that, while there are some exceptions, increases to your home's basis are expenses that result in the betterment or restoration of the property or adapt the property to a new or different use. Often adding a feature like a fence, new roof or a deck will increase your home's basis.
"For example, repainting or fixing floors may not increase your basis, but can increase your home's value and curb appeal," Chu said. "However, replacing your old shag carpet with a new hardwood floor would result in an increase of both your home's basis and value."
Some things never change
But other experts are more bearish on the ability of home upgrades to substantially affect the amount you take home after selling your house. Byron Studdard, CFP®, a planner based in Sarasota, Fla., said that he didn't think home upgrades are a smart financial move for homeowners. "I've never been a fan of spending money on upgrades that I won't be there to enjoy, so I don't think they are any better of a decision today than 10 years ago," Studdard said.
Don't think that the shaky ability of home repairs to predict a higher sale price excuses you from getting your home in good shape pre-sale. Adviser Dan Crimmins, based in Woodcliff Lake, NJ, commented that structural repairs are one of the most important aspects to selling your home. "Replacing roofs and windows are a necessity to selling your home and should be done before other upgrades are made," Crimmins noted. Beyond that, Crimmins said he believes in the tried-and-tested practice of enhancing your home's curb appeal, or how it looks from the street, is the best way to ensure you impress potential buyers. That means making upgrades such as landscaping your front yard, or painting the house. Crimmins recommended new garage doors and new siding as upgrades with a high likelihood of recouping their cost.
In this day and age, homeowners do well to think through their home's worth beyond dollars and cents. We now know we can't blindly trust that real estate values will always soar—we need to be smart about upgrades, without being too afraid to upgrade anything at all.
Amelia Granger is a senior analyst at NerdWallet, a national personal finance website whose Ask an Adviser feature gives consumers a new way to connect with financial advisers.