Nepal pledges to improve climbing conditions, assure safety on Everest to bring back climbers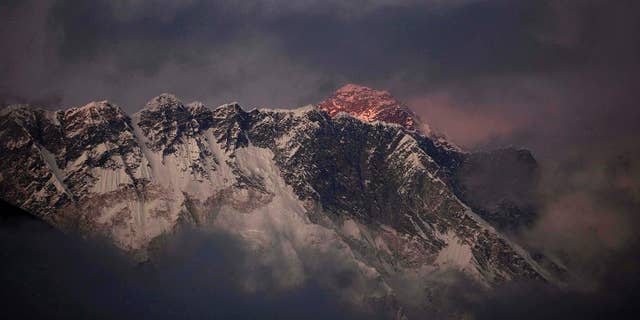 KATHMANDU, Nepal – Mountaineering officials say Nepal is improving weather forecasting systems, stepping up security and promises swift rescues if needed during the upcoming climbing season on Everest in attempt to recover from the worst mountaineering disaster on the world's highest peak last year.
The chief of Nepal's Mountaineering Department Puspa Raj Katuwal said Monday that the government will ensure that conditions will be safer for both international climbers and Nepalese guides, and that a camp with officials will be deployed at the base camp for the three-month climbing that begins in March.
An avalanche near the base camp last April killed 16 local guides that prompted climbers to abandon the 2014 climbing season.
Nepalese officials are hoping that climbers will return this year.