Nearly 300 dead or missing in China rain, typhoon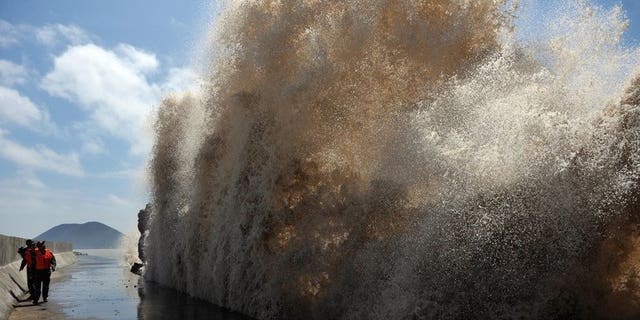 BEIJING (AFP) – At least 295 people have been confirmed dead or missing after rainstorms and Typhoon Soulik hit China, causing floods, landslides and buildings to collapse, the government said Monday.
Torrential rains have battered the southwestern province of Sichuan since July 7 and have led to 68 deaths, with another 179 people missing, the ministry of civil affairs said in a statement.
Another 41 deaths and two missing were reported from other parts of the country due to heavy downpours and mountain torrents, according to the ministry.
Three more were killed and two were missing in Guangdong province in the south after Soulik lashed the Chinese coastline on Saturday, it added.
A scenic area in Guangxi was closed and managers detained after eight people were killed in a flash flood when a dam collapsed upstream, the official Xinhua news agency reported Monday.
Officials were calculating the cost of the typhoon, it added, with the Zhejiang city of Wenzhou alone facing a direct economic loss of 210 million yuan ($34 million).