Nearly 100 foreign war crimes suspects found in UK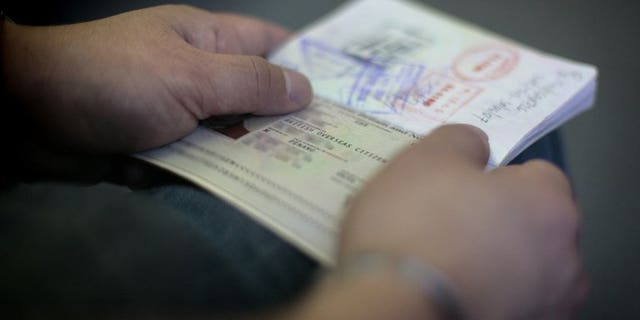 LONDON (AFP) – Almost 100 foreign suspected war criminals were found to be living in Britain last year after applying for citizenship or asylum, the Home Office said on Tuesday.
Their countries of origin included Afghanistan, Iran, Iraq, Libya, Rwanda, Serbia, Sri Lanka and the Democratic Republic of Congo, the result of a Freedom of Information request by the BBC showed.
The ministry made "adverse recommendations" in the 15 months since January 2012 against 99 people investigated in war crimes cases who were already in Britain, the ministry said.
Each of the 99 had applied for British citizenship, asylum or leave to remain in Britain, it said. A further 16 suspects had applied to enter the country.
A spokeswoman for the Home Office said: "The government is determined that the UK should not become a refuge for war criminals.
"Anyone accused of these crimes should be put on trial in their home country and we will always seek to return them to face justice."
The cases were among 797 that the Home Office researched involving people suspected of war crimes or crimes against humanity during the period.
Of the 99, three were deported, 20 were refused asylum, and 46 were denied citizenship, the ministry said. It was not known what happened to the rest.
London's Metropolitan Police said its dedicated war crimes team was currently investigating 56 cases of alleged involvement in war crimes, crimes against humanity or torture, but not all were referred by the Home Office.
Human rights campaigners have pointed to a lack of successful criminal convictions, despite a mechanism to prosecute in Britain if extradition fails.
Extradition requests can be denied if a court rules there is a risk the suspects will not receive a fair trial.
Kevin Laue, a legal adviser with Redress, a charity that campaigns to prevent genocide, said: "The police need more resources to investigate these crimes because it's difficult to investigate them.
"That, in turn, requires more political will and commitment at the higher level."
British police in May arrested five men wanted in Rwanda over the 1994 genocide following an extradition request from Rwandan prosecutors.
Three of them remain in custody, while two were released on bail.