NBA star Durant apologizes for India comments
Pro basketball superstar Kevin Durant tweeted an apology Friday after making comments critical of India during an interview with sports website the Athletic.
Durant, a member of the NBA champion Golden State Warriors, traveled to India recently, where he apparently experienced some culture shock.
"It's a country that's 20 years behind in terms of knowledge and experience," the website quotes Durant as saying.
Durant also described the conditions in the area near India's famed Taj Mahal monument.
He said he was expecting "holy ground, super protected, very, very clean." But instead, he saw "(m)ud in the middle of the street."
In addition, "houses were not finished but there were people living in them. No doors. No windows ... stray dogs and then, boom, Taj Mahal, one of the seven wonders of the world."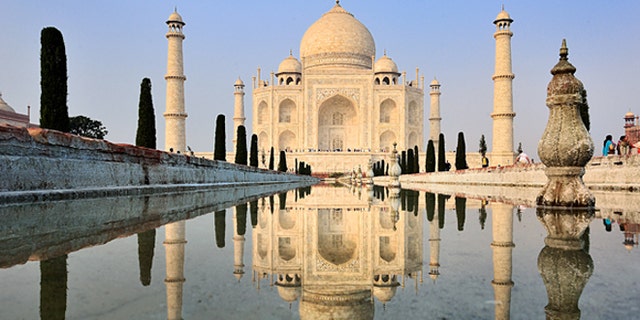 He said the area reminded him of distressed neighborhoods where he grew up, in Washington, D.C.
After Durant's comments were published, he tweeted that he was "sorry that my comments about India were taken out of context."
Not surprisingly, some people from India were not happy about Durant's remarks.
"Maybe you need to be educated on a place you deemed 'rough' and '20 years behind,' wrote actress and writer Chhaya Nene, in an "open letter" published by the American Bazaar.
She listed the following information:
-- The Indian subcontinent was home to the Indus Valley civilization which has been around since the 3rd millennium B.C. America became a nation in 1776.
-- There are over 1.2 billion people in India. America has just over 324 million.
-- India has the most populous democracy in the world.
Durant said he intended no disrespect and intends to return to India to run more basketball camps for youth, Al Jazeera reported.
During his visit to India, Durant helped set a Guinness World Record for the world's largest basketball clinic, with more than 3,400 Indian youths taking part, according to the Bleacher Report.