NBA player disowned by family in Turkey changes name to honor US-based cleric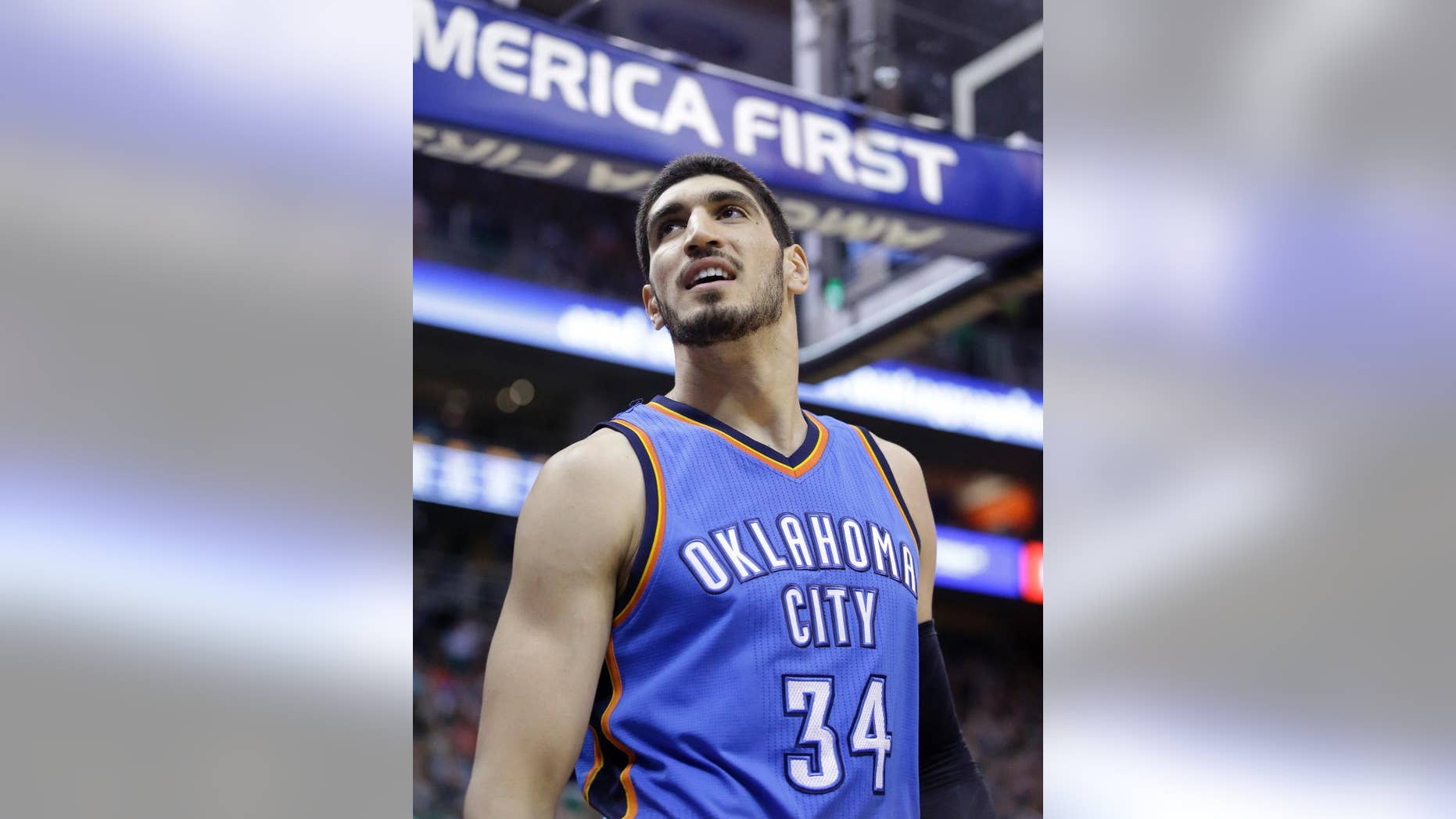 Turkish politics spilled onto the basketball court Monday when an Oklahoma City Thunder player was disowned by his family in Turkey and responded by changing his last name to show devotion to a controversial U.S.-based cleric locked in a bitter feud with Turkish President Recep Tayyip Erdogan.
Enes Kanter, a 6'11" center, has long been a follower of Pennsylvania-based Fethullah Gulen, the leader of a Turkish faction that was blamed for a failed coup against Erdogan last month.
Kanter's dad, Mehmet, who said he supports Erdogan and the Turkish government, wrote a letter published by Turkish media on Monday in which he said his son was "hypnotized" by Gulen and disowned the 24-year-old NBA player.
"With a feeling of shame I apologize to our president and the Turkish people for having such a son," the letter said, Reuters reported.
Kanter, who regularly tweets about Gulen, answered by tweeting a letter of commitment to the contentious leader, written in Turkish.
"Today I lost those who for 24 years I called…my family," the letter said, Reuters reported. "My own family wanted me to change my surname. The mother who gave birth to me rejected me."
The letter continued, "May God take every second of my life and give it to my brave Teacher."
He signed the letter "Enes (Kanter) GULEN."
After crushing the coup, Erdogan has sought Gulen's extradition to Turkey. U.S. officials have said they would need evidence of the cleric's involvement in the plot first. More than 60,000 people have been detained or investigated by Turkish officials following the July 15 uprising.
Gulen has lived in Pennsylvania since 1999 and denies any role in the Turkish coup.
Kanter was born in Switzerland and attended high school in California. He was selected third overall in the 2011 NBA draft by the Utah Jazz and has averaged 10.7 points and 6.7 rebounds per game in five seasons with the Jazz and Thunder.