Naughty 'Niño' Developing In The Pacific Could Play A Role In Hurricane Activity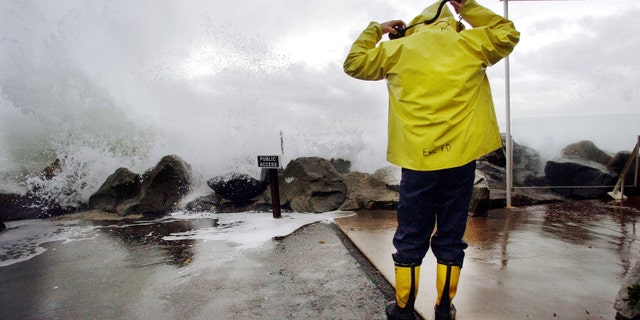 NEWYou can now listen to Fox News articles!
An El Niño weather pattern is developing in the Pacific, as the Climate Prediction Center forecast earlier this year — it stated that the chances of El Niño occurring will continue to increase this year, exceeding 65 percent this summer.
El Niño can cause significant impacts to the fishing industry off the eastern equatorial Pacific Ocean, along with weather and climate around the world, ranging from wildfires in Australia to floods in Peru.
One of the many impacts of El Niño conditions is the average reduction in hurricane activity in the Atlantic Basin. Despite very warm ocean temperatures, El Niño increases the wind shear aloft, which inhibits thunderstorm convection and hence lowers tropical storm formation. The National Hurricane Center is predicting a near-to-below average hurricane season.
According to the National Hurricane Center, based on the current and expected conditions, combined with model forecasts, this year there is 70 percent probability for each of the following ranges of activity:
• 8-13 Named Storms
• 3-6 Hurricanes
• 1-2 Major Hurricanes
• Accumulated Cyclone Energy (ACE) range of 40%-100% of the median"
An average Atlantic Hurricane Season usually brings 12 named storms, six hurricanes and three major hurricanes.
It is important to note that despite lowered hurricane activity during El Niño years, there can still be particularly catastrophic and devastating storms.
Hurricane Andrew (1992) occurred during an El Niño year and during a relatively quiet hurricane season: only seven named storms, four hurricanes and one major hurricane. However, in late August, Andrew hit South Florida as a powerful category 5 hurricane leaving behind destruction and devastation.
What is El Niño?
El Niño is a reversal of the typical conditions in the equatorial Pacific Ocean. On average, the surface waters of the ocean are cool in the eastern equatorial Pacific Ocean and warm in the western equatorial Pacific Ocean.
But during El Niño, a warming occurs in the eastern equatorial Pacific Ocean.
A shift in the trade winds also occurs. Typically the trade winds are strong and from the east, pushing water toward the western equatorial Pacific Ocean. During El Niño, the trade winds get weaker.
El Niño occurs approximately every two to seven years, and some are more intense than others.
These changes that occur in the world's largest ocean influence weather and climate right here in the United States.
Besides the Atlantic Hurricane Season, El Niño can bring heavy rains and flooding across parts of the Southern U.S.
During the winter months, rain becomes more common in California and the southern states, while winters can be milder across the Northern Tier of the U.S.
Follow us on twitter.com/foxnewslatino
Like us at facebook.com/foxnewslatino