NATO sends 2 surveillance planes to Ukraine border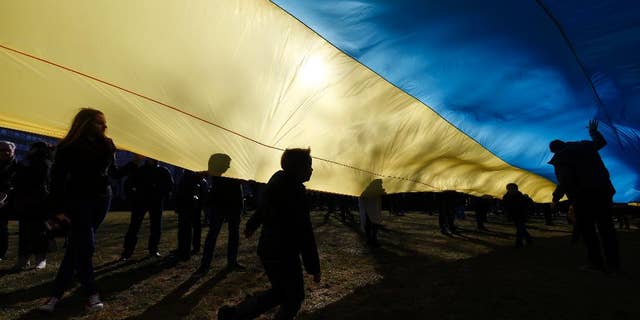 BERLIN – NATO deployed two surveillance aircraft Wednesday to monitor Ukraine's air space and Black Sea ship movements as Russia consolidated its military buildup in Crimea.
NATO headquarters spokesman Lt. Col. Jay Janzen said one aircraft based in England would observe Russian air and sea movements from Polish air space, while the other based in Germany would fly over Romania. Both Poland and Romania are NspATO members and border Ukraine, and Romania's Black Sea coast is only about 140 miles from the Crimean peninsula.
Janzen said the planes -- both Boeing E-3 Sentry aircraft that sport a rotating radar dome above the fuselage -- would be able to monitor military movements covering an area of 115,000 square miles and "will not leave NATO air space. Regardless, we can observe, we can look, a very long way."
The Sentry is also known as AWACS, short for "airborne warning and control system," and is the main battlefield command and surveillance aircraft for NATO air forces.
Seventeen are based at NATO's air base near Geilenkirchen, a German town near the Dutch border. Six others operate from the Royal Air Force base at Waddington in eastern England, headquarters of the RAF's reconnaissance fleet.
The 28-nation NATO alliance decided Monday to use AWACS to monitor Russia's military buildup, and the first Sentry sortie over Romania happened Tuesday, Janzen said.
The U.S. Air Force already has deployed extra combat fighters to NATO bases in Eastern Europe, including six F-15s last week in Lithuania and a dozen F-16s this week in Poland.